Loose translation of the commands you can give your shinki before battle -
There's three time two boxes here. First two boxes are rounds 1-3, second are rounds 4-6, last are round 7-10.
The left one tells your shinki what to focus on (if they do or not depends on affection), right one tells them how much skills to use.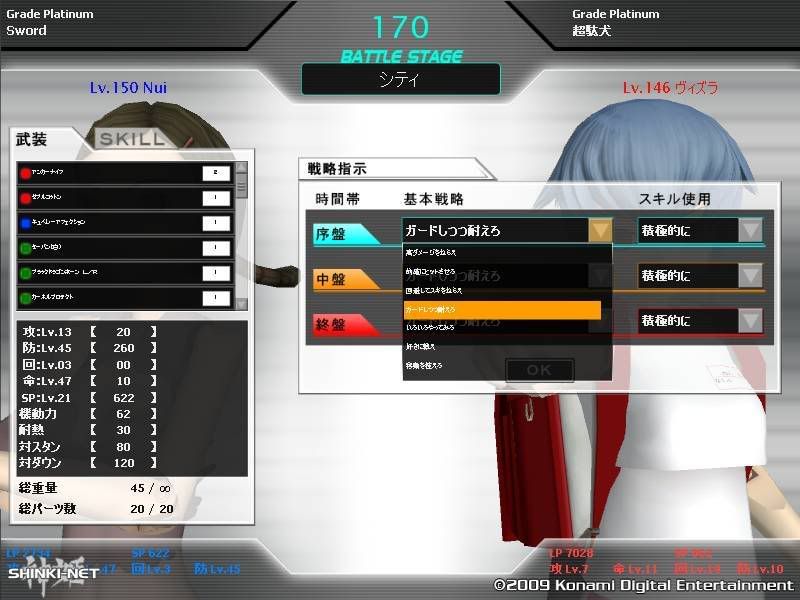 From top to bottom- focus on attack, accuracy, dodge, guard, try various things, do whatever you want, don't move around too much.
From top to bottom- use skills as much as possible, use them normally, use few skills, don't use skills at all.