so, it's been several days since i've updated this due to my busy-ness. The girls are doing fine, they're a little sad about the lack of attention these last few days, but there's just so much to do...
However I did find some time, late saturday night, to give mandarake another chunk of money in exchange for.... Xiphos!
she'll probably be here sometime very early next week, possibly this weekend. Xiphos is another one of those models that i wasn't especially impressed by at first but grew on me the more i saw. i'm really looking forward to her! ....maybe she'll get a box-opening comic....
so just a few pics this time and nothing super special or interesting, just some playing with weapons and armors.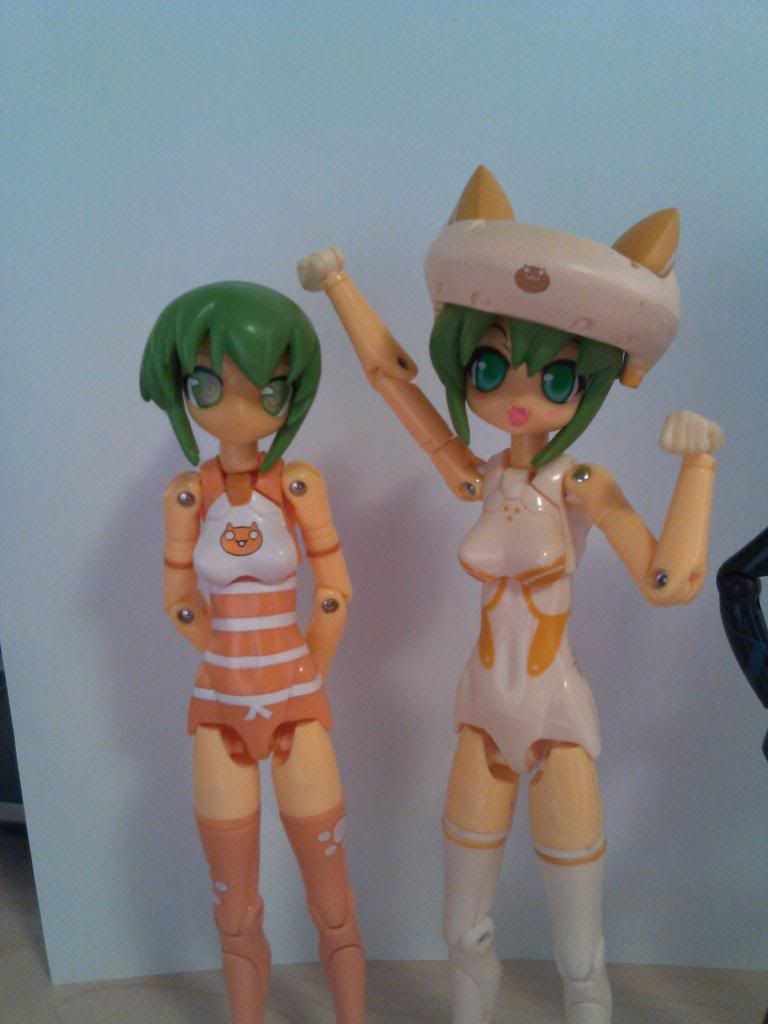 i also dug out some old car models that i had and stripped them for interesting parts for a little garage diorama i set up including the girls' motorcycle, various parts, some tfs, and a papercraft toolchest. it's nothing close to any of the dioramas i've seen on BSW, it's just a small collection of themed props really. i'll get pics sometime soon.