Hello~ I'm back! It's been a long while since I've dropped by here, mostly due to real life duties. (lol)
Anyway, today a new member has arrived!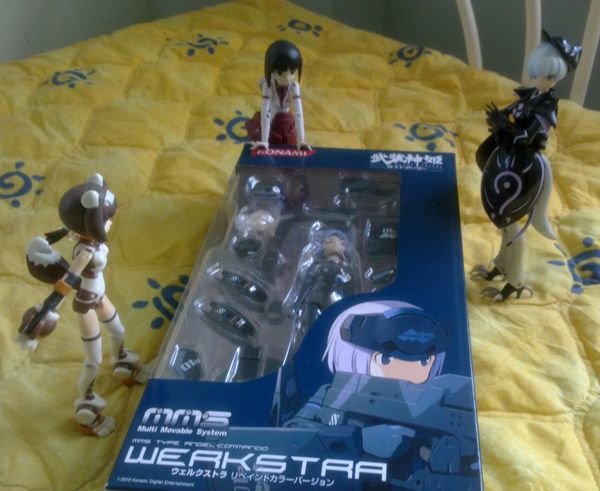 Ritsu Yay! New friend!
Hayate: Shall we let her out to have some air?
Harusame: Let us make haste.
(...which reminds me. I haven't properly introduced Harusame to you guys, haven't I?)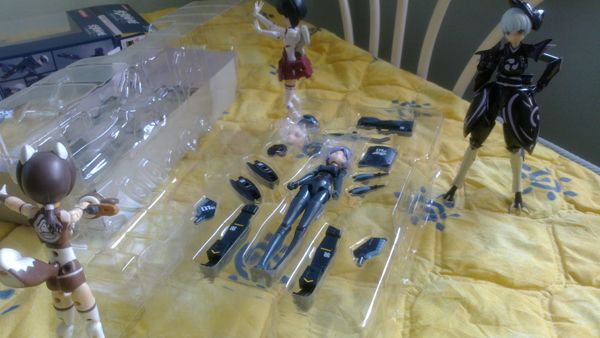 Hayate: Alley-oop!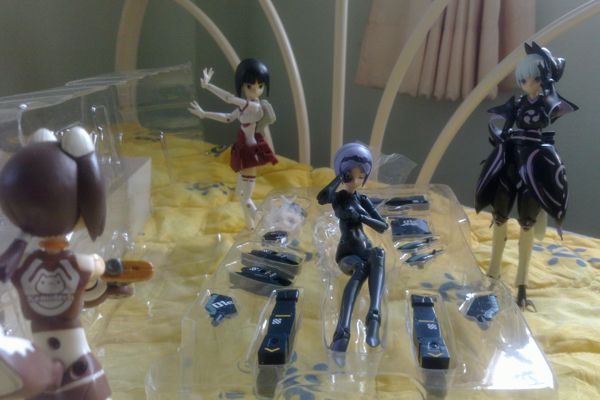 "Werkstra": ...Another five minutes, please...
Harusame: Not much of an early riser, I take it?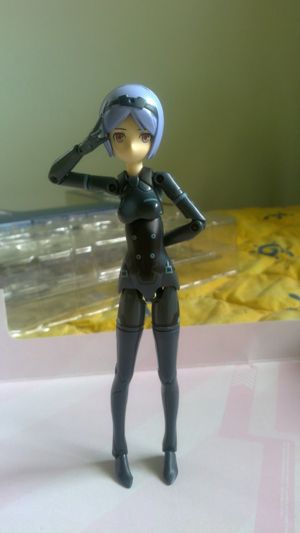 "Werkstra": MMS Type Angel Commando "Werkstra", Special Ops Division, reporting for duty, sir!
Me: We'll need to give you a proper name, I guess.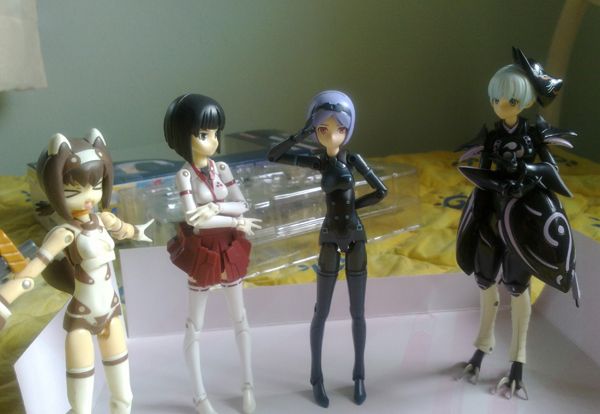 Hayate: You're a special limited type, right? Any special gears?
"Werkstra": I'm not provided with special gear. At least not that I know of.
Hayate: That's too bad. I wanted to have a go at them a bit...
Maybe I should put together something for you later...
Harusame: Since you are much like Hilde's little sister, perhaps Anne may be a good choice of name.
Me: Then Anne it is. Are you fine with that?
Anne: Registration acknowledged. MMS Type Angel Commando, Anne, is ready for duty, sir!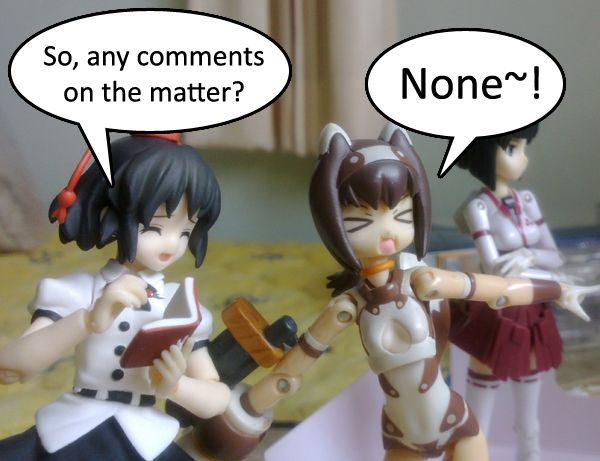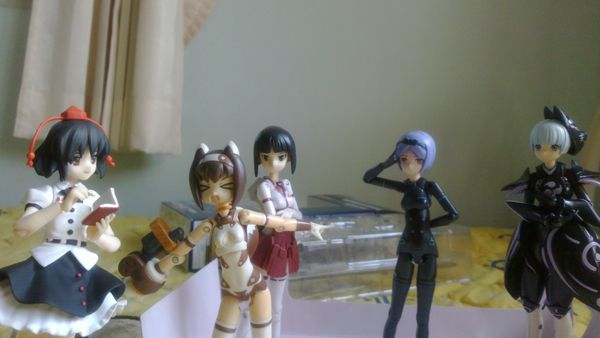 Anne/Hayate/Harusame: ...Who the heck are you?
---
Oh, yeah. Aya also came in the mail from Japan that same day. Now I have a proper Touhou Project Figma to play around with (lol).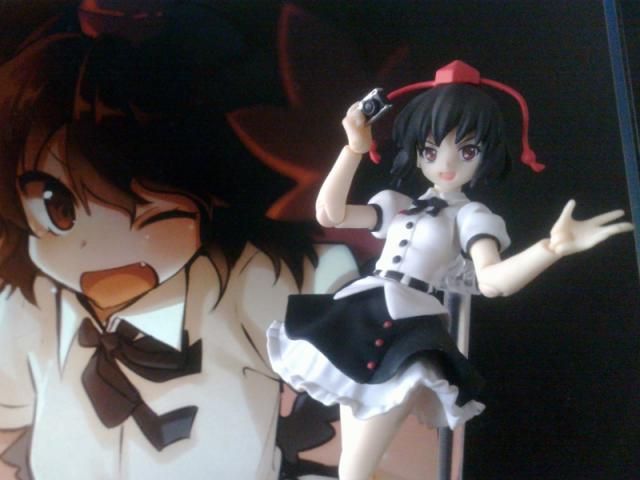 That's it for today. I'll see you next time!