Hello, everyone! I've only begun actively collecting shinkis earlier this year, so my collection is still a bit thin. I have lots of plans for all the girls, though, so I'm sending them off to "train" with some other plastic models wandering around my office...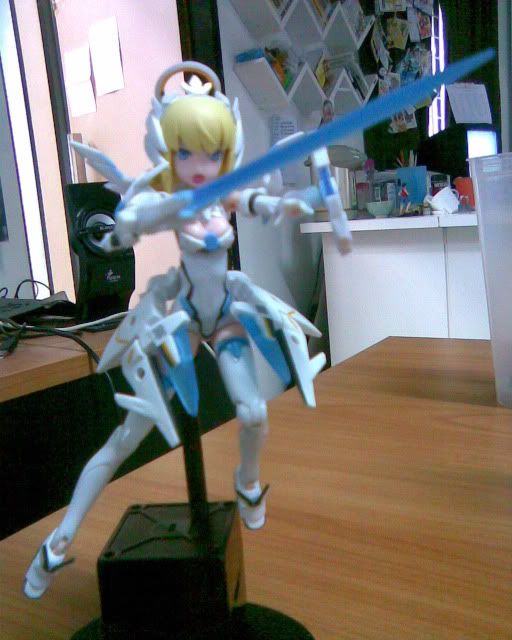 Oorbellen - She's the first Shinki I got. There were a few problems with her, but her being her, she fit in quite well with the other models.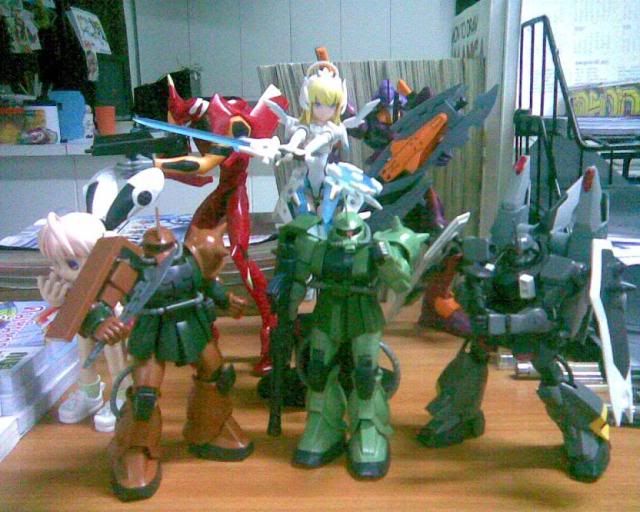 Oorbellen meeting the welcoming committee. The Three Oni (Zaku IIs) in the front were my first gunpla models. My first plamo, however, is EVA-02 in the back who is already 4 years old.
Then, after a few months, the family got bigger...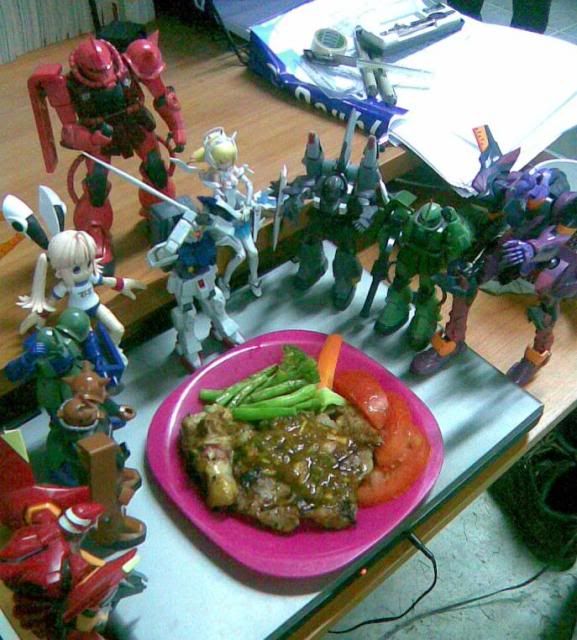 Steak party! RX-79(G) offering to split the steak between all of them.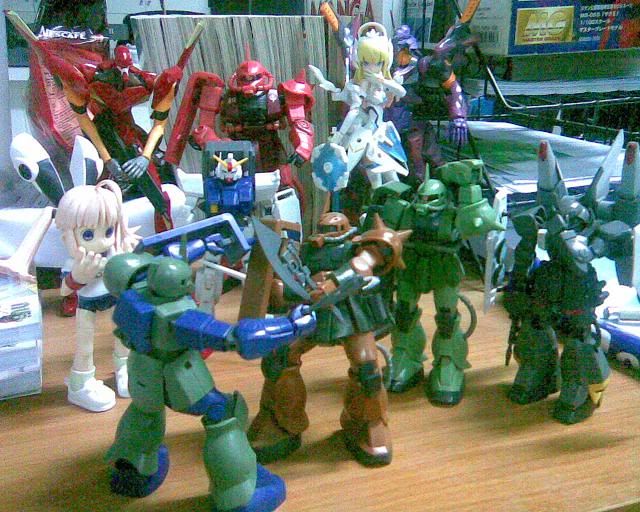 But of course, more members mean more chances of a misunderstanding... Cut that out, you two!
(And now you know how Blaze Zaku Phantom gets his expression.)
Next, on Versus!... A new family member has arrived!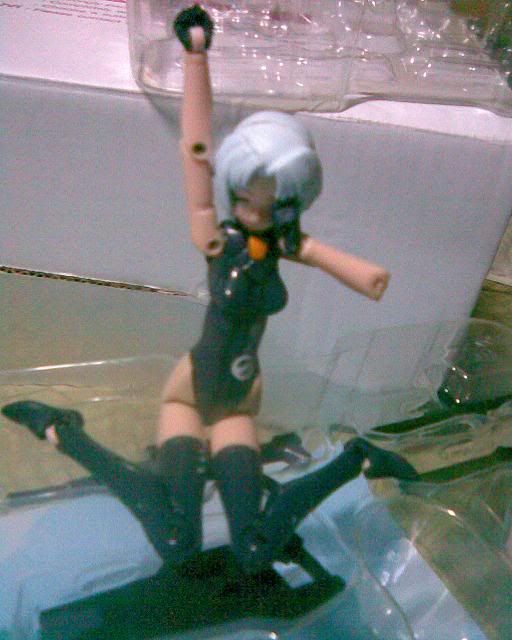 P.S., Sorry for the grainy-ness, I'm using my crappy little phone camera. I'll probably get my hands on a proper digital camera by next week. I still have a few more images, but I've split them up so you don't get photo-dumped.