When I took that last set of pictures, I realized that I forgot that I had another ninja in my collection:
Fubuki: Oh, aren't you a cutie. What's your name, little one?
Stealth Elf: Umm...I'm Stealth Elf.
Fubuki: Stealth Elf? Are you a ninja?
Stealth Elf: Yes, I certainly am! Silent, but deadly!
Fubuki: And you even have your own catchphrase, too! Aww...
Boxorak: Fubuki, you really shouldn't pick up the smaller figures without their permission.
Stealth Elf: Actually, I'm perfectly fine with it.
Fubuki: Master, may I keep her? I promise I'll feed her, bathe her, and clean up after her.
Stealth Elf:...And suddenly I'm totally uncomfortable with this. -_-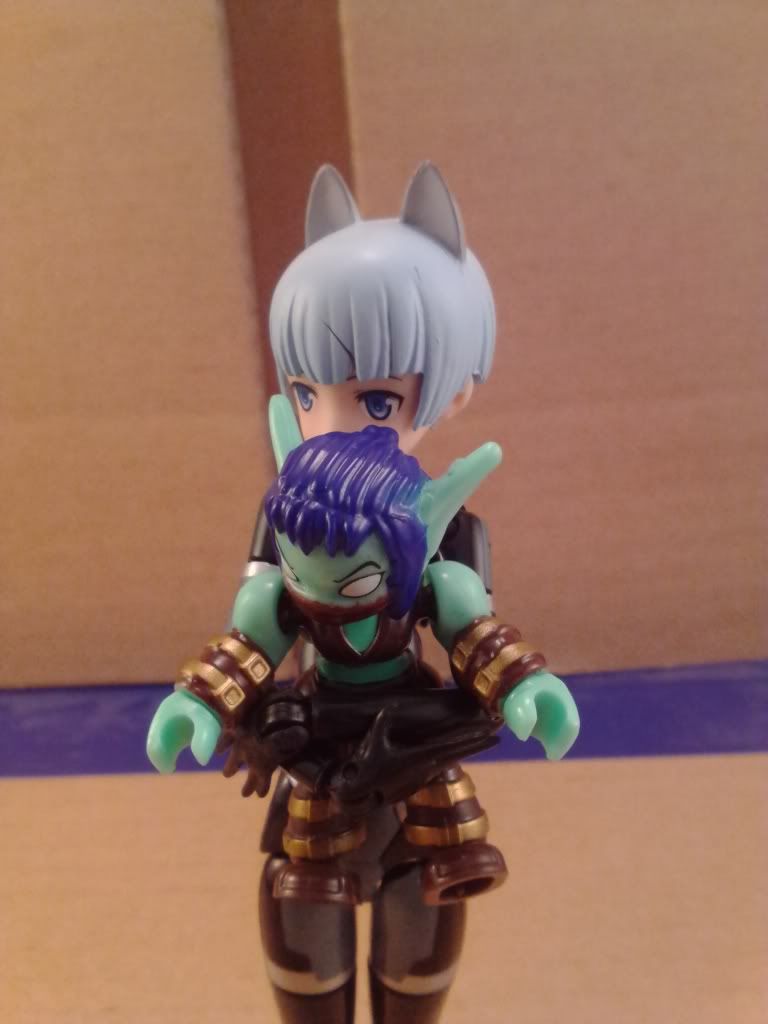 *tap tap*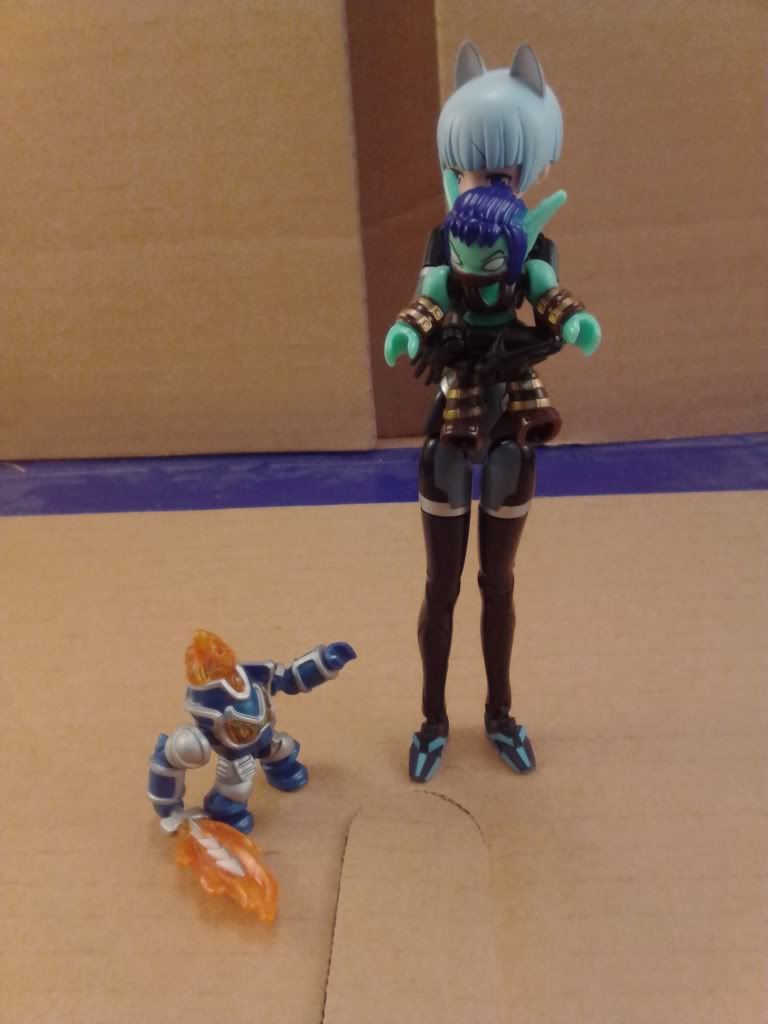 Ignitor: Can I get a hug, too?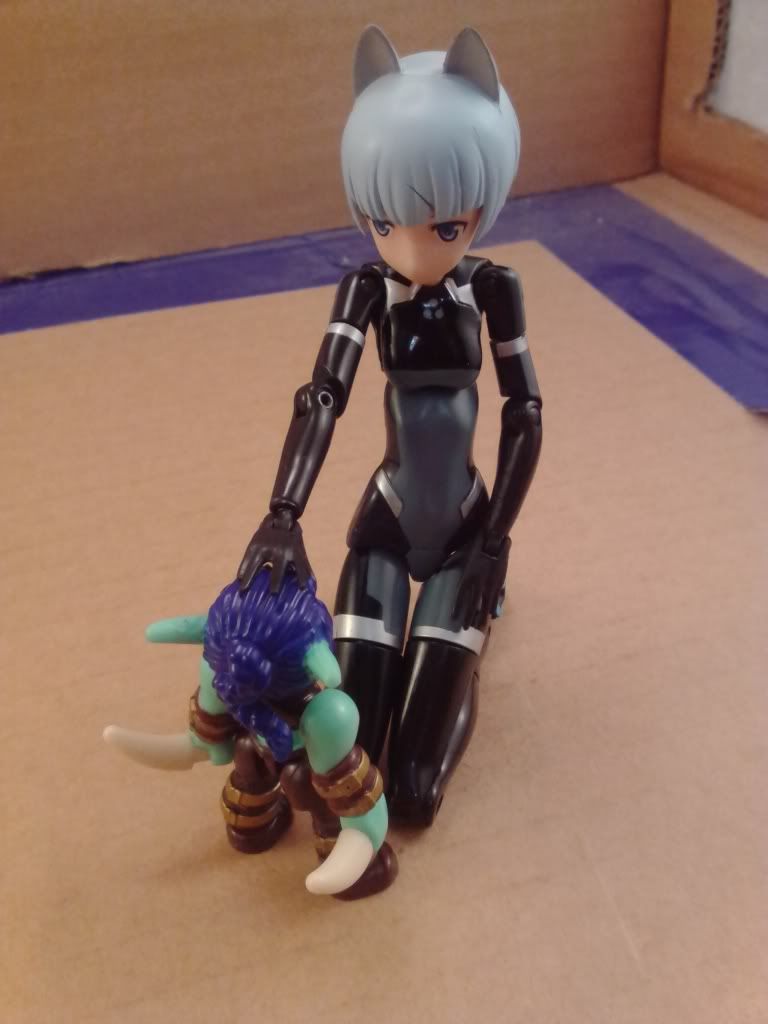 Fubuki: Good girl, good girl.
Stealth Elf: Uh...thanks?
Oh yeah, and some more Maryceles goodness: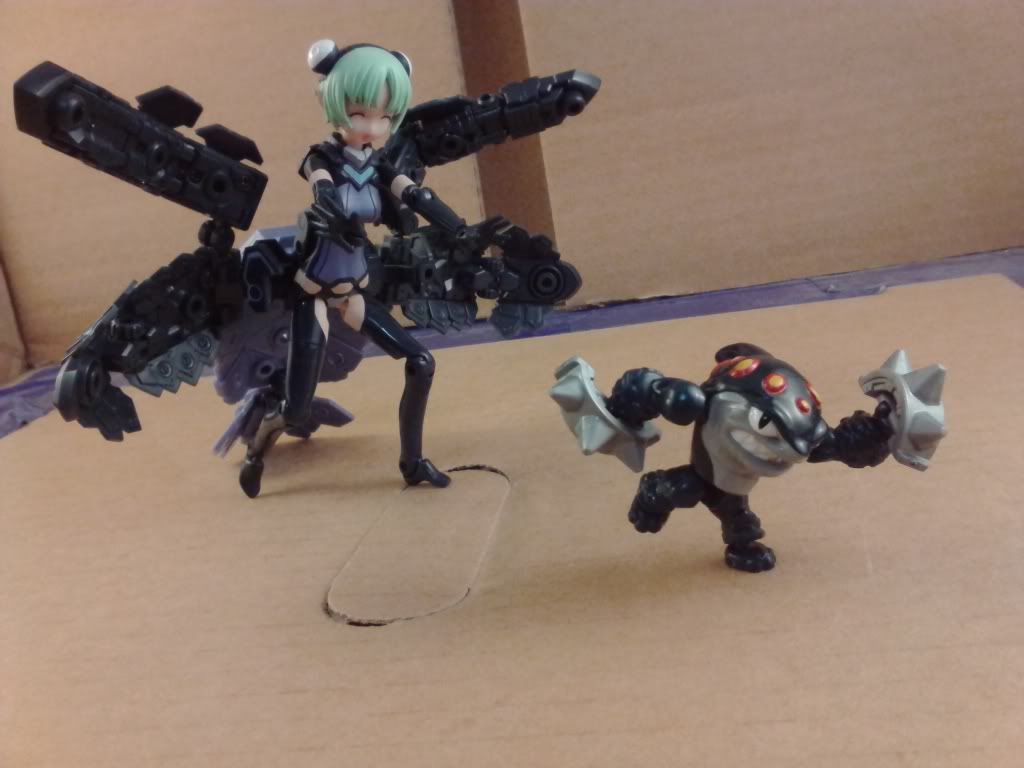 Mary: Come back here! I want to hug you!
Terrafin: No! Stay away from me, foo'!
And I also got some Legends class Terrorcons.
Mary: Aww, look at you! You're all so cute!
Hun-Gurr: Cute!? We're bloodthirsty Predacon monsters! We're not "cute" in any sense of the word!
Mary: Are you sure? Because you're all so huggable and tiny and adorable!
Hun-Gurr: Oh, really? Terrorcons, transform! She won't be cooing at our monstrous alt modes!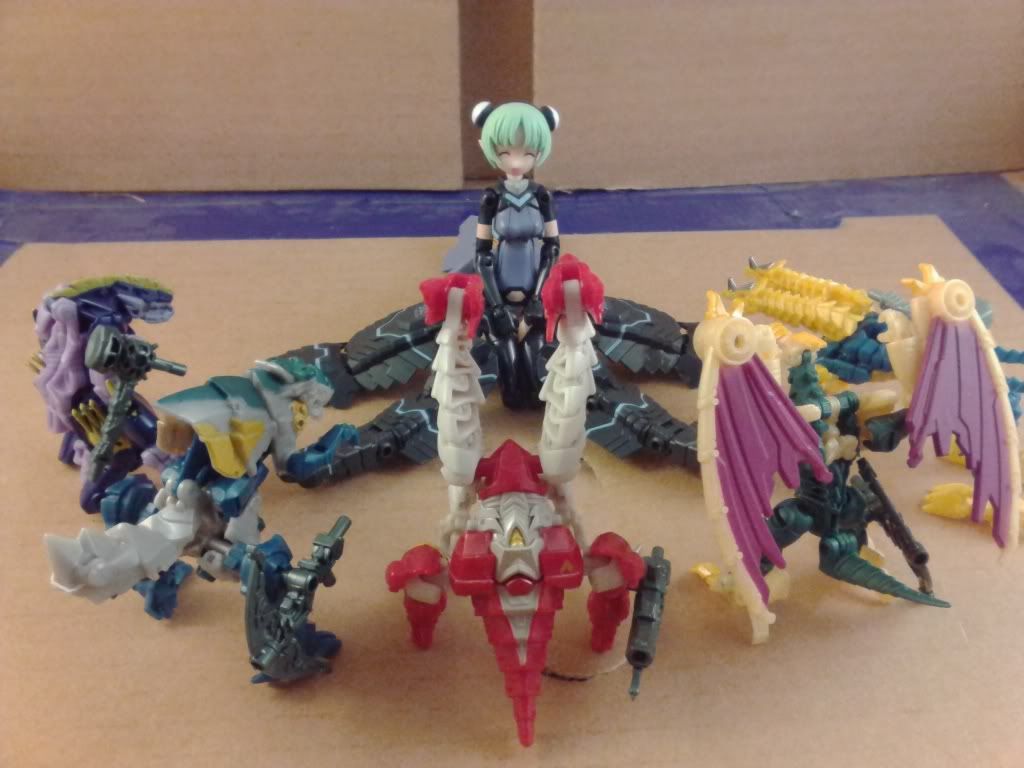 Hun-Gurr: Feast your eyes on THIS, Shinki! Not so cute now, are we?
Maryceles: Aww, that's even cuter! You're like little dinosaurs!
Hun-Gurr: MOTHER VOKKER!
Rippersnapper: You know, boss, maybe we should do, you know, the thing?
Hun-Gurr: *smirks* Yeah, let's do the thing. TERRORCONS, COMBINE!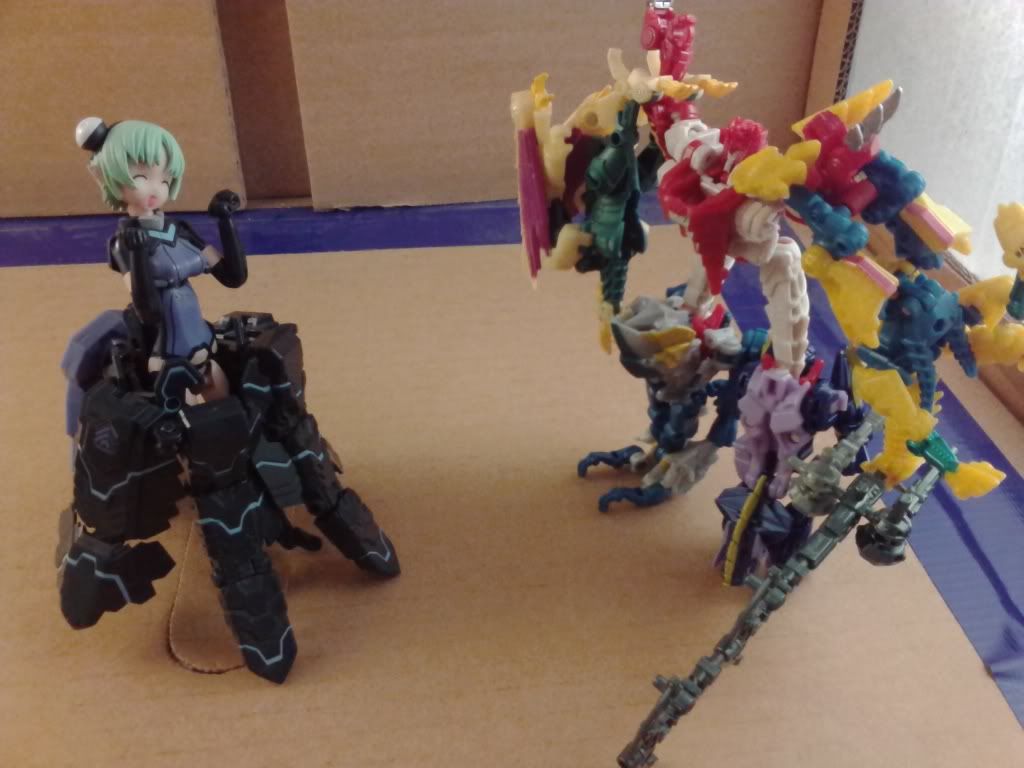 Maryceles: Oh, you even have a gestalt mode! That's so cu-
Abominus: CUTE THIS!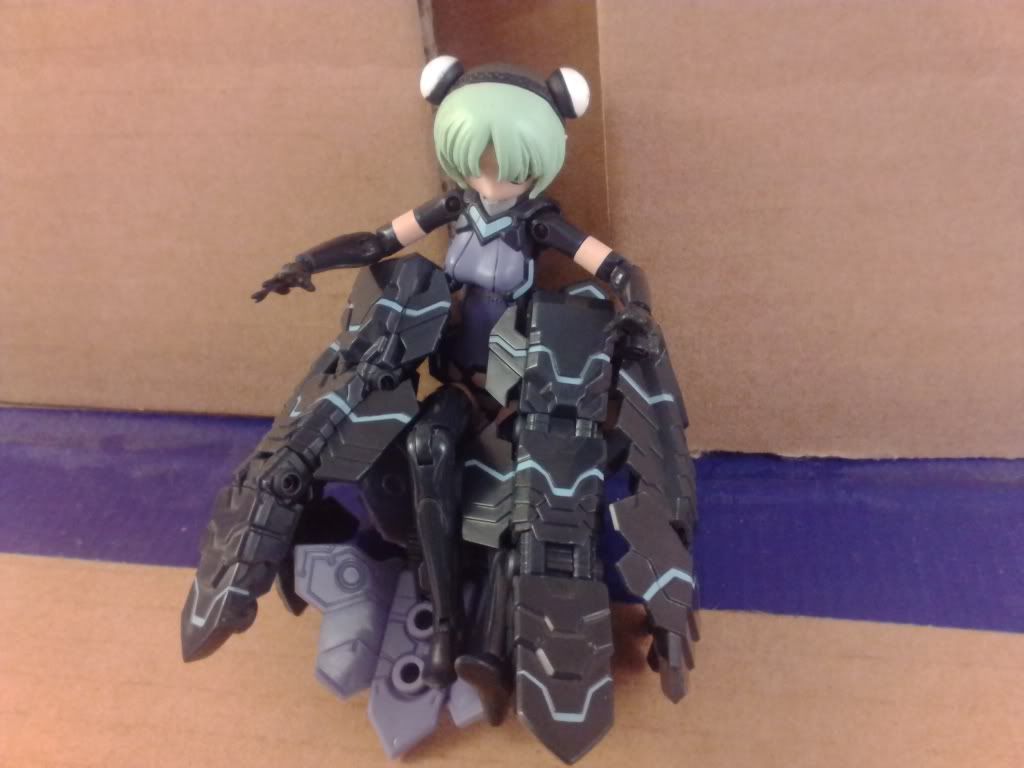 Mary: *Hits wall* Unf!
Mary:Unh....
Mary: That hurt! What was that for?
Abominus: Heh, heh...Just a taster of what's to come, little morsel...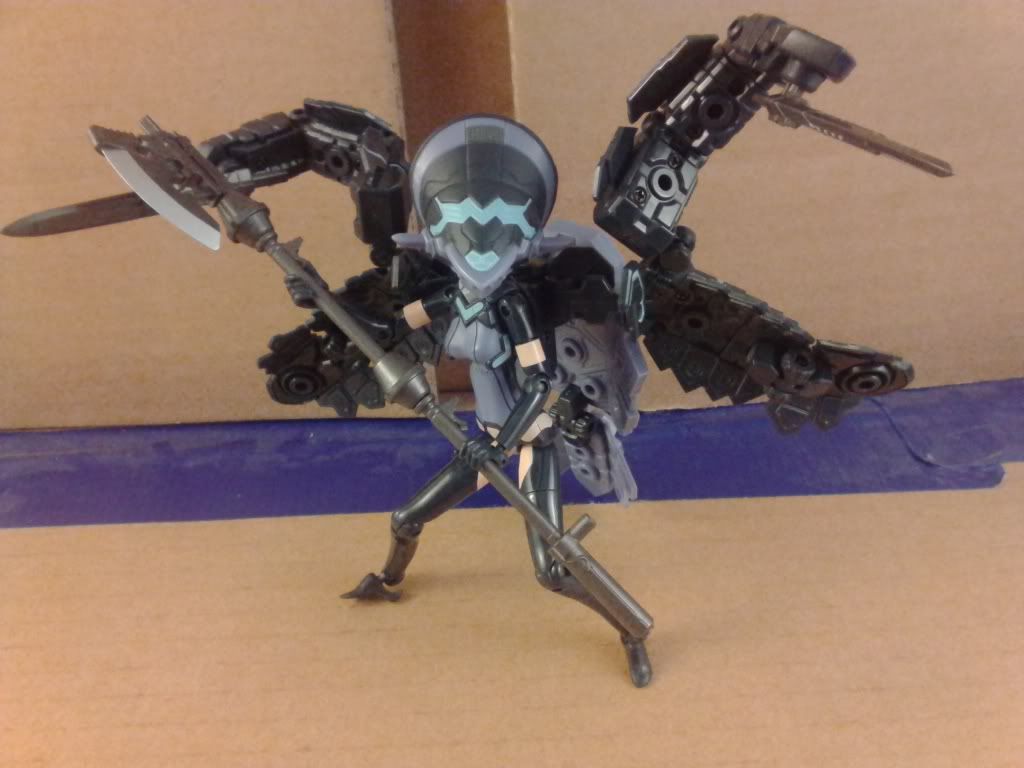 Mary:*armors up* Okay, I've changed my mind. Your gestalt mode isn't cute at all.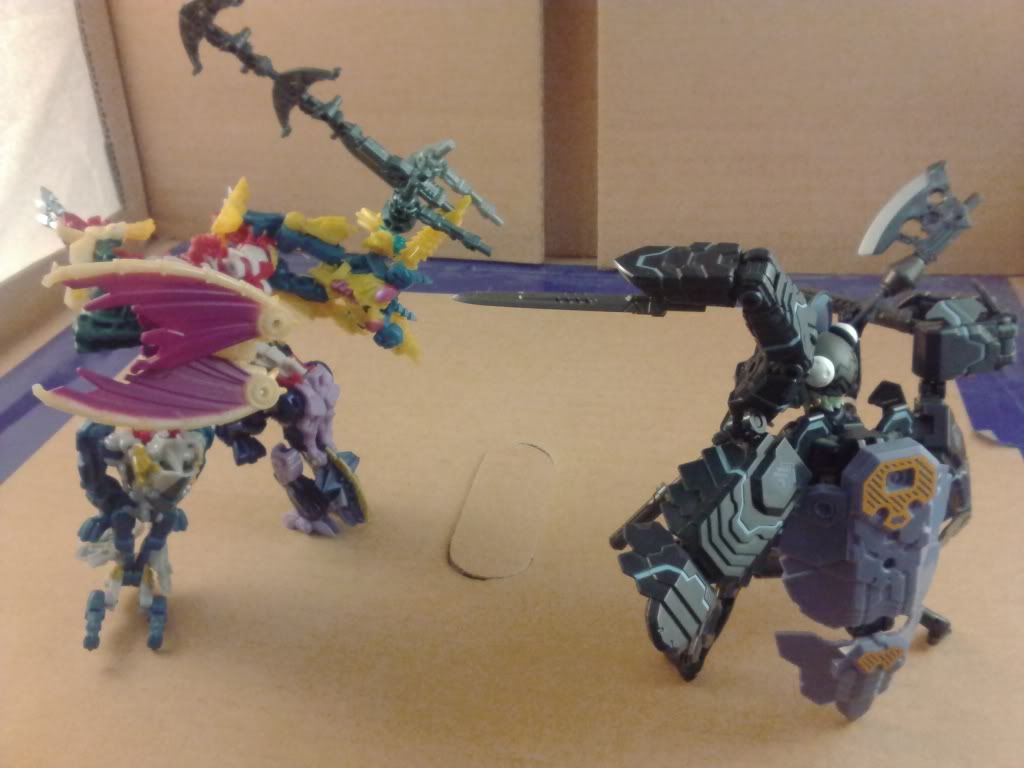 Abominus: Ah, this one's a fighter...that's good, cyberflesh tastes much better when it's ripped from the corpse of a warrior.
Mary: Ugh! You're disgusting! My cyberflesh doesn't taste good at all!
Abominus: I'll be the judge of that! Now come to me, and die!
One violent battle later...
Mary: Say it!
Hun-Gurr: Never!
Mary: Oh, it seems you're a fighter. That's good, because cyberflesh tastes better when it's ripped from the corpse of a warrior! *starts cutting into Hun-Gurr*
Hun-Gurr: AAAGH! Alright, fine, I'll say it! I'm cute! I'm Huggable! Me and the other Terrorcons are absolutely Kawaii!
Mary: *giggles* Of course you are. Now take your friends and get out of my sight.
Oh, and one more thing:
*About:Konami*