Have some pictures of my Shinkis messing with Metroplex and his crew.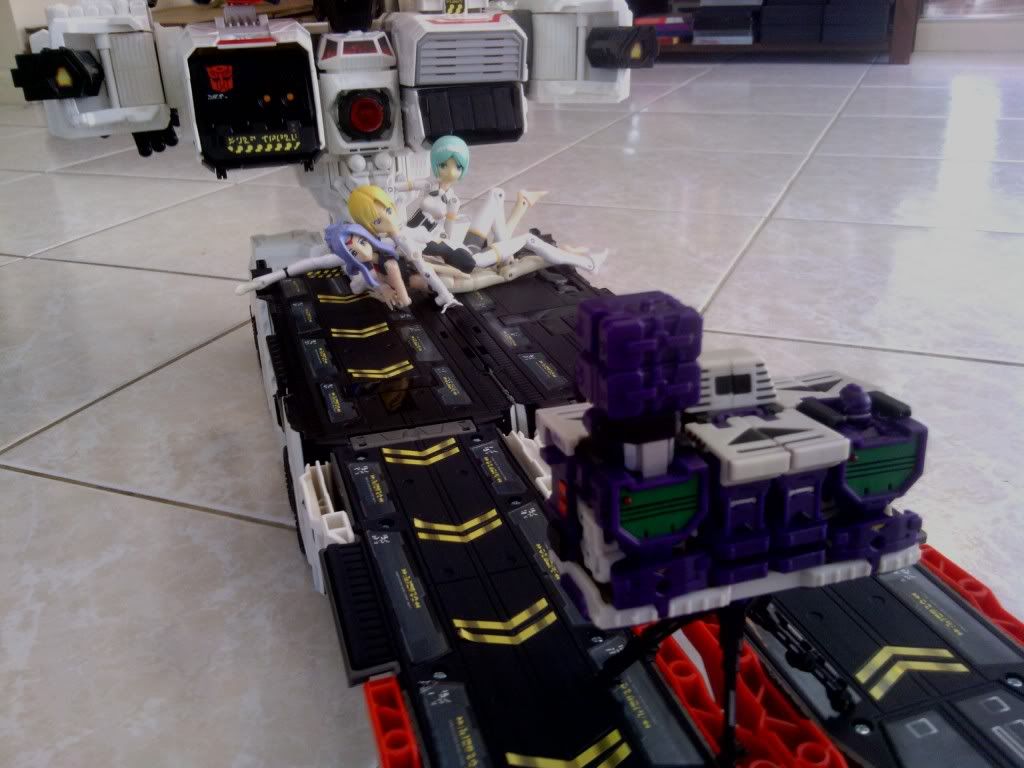 Arnval: So why exactly are we posing like this, again?
Viewfinder: It's...uh...it's representative of how Metroplex and his crew are capable of dealing with threats on the land, sea, and air! Yeah, that's it.
Ianeira: But you don't have any aquatic troops in your crew, and I've never seen this battle station enter the water. Plus, none of us are even part of the crew, anyway. If you wanted to show your crew dealing with threats of all kinds, wouldn't make more sense take photographs of them fighting those threats?
Viewfinder: Just shut up and pose. -_-|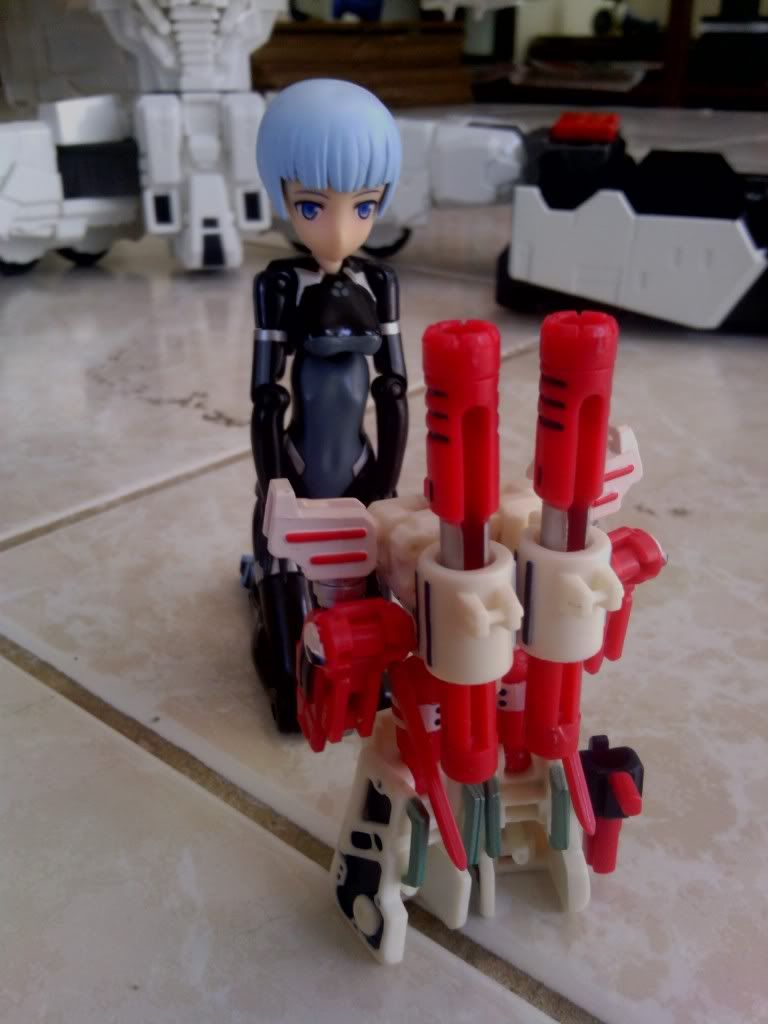 Fubuki: Aawww, aren't you the cutest.
Fubuki: Master, I would like to keep this one as a sparring partner.
Master: You'll have to ask Scamper if you can take her first.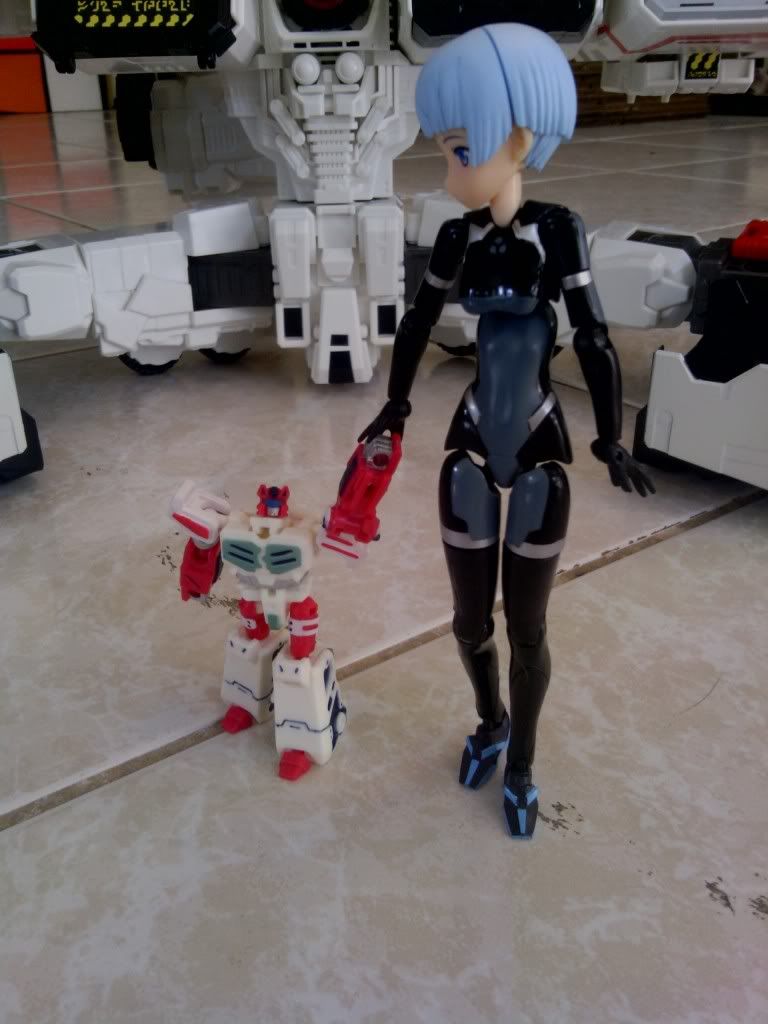 Fubuki: Come along now, sweetheart. Let's go find Scamper.
(For the record, Scamper said no.)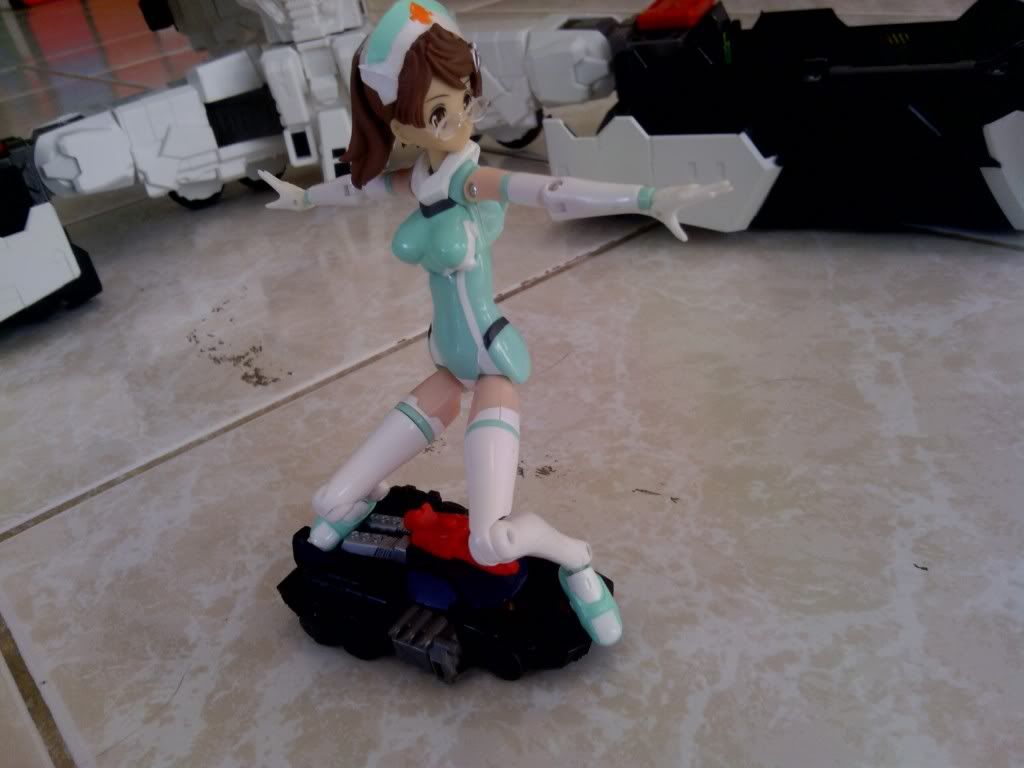 Kohiru: Kawaii...
Spyglass: This is really embarrassing. A respected scout unit, reduced to a tweve-year-old's dollie.
Viewfinder: Oh, you think that's embarrassing, do you? At least you're not getting molested by giant tentacles!
Maryceles:...And I'll hug you and squeeze you and call you George and then I'm going to change my mind and rename you Ralph and I'll cuddle you and squeeze you and tickle you and love you and have tea parties with you and take you on walks and put you in a cage with newspaper shreddings and sawdust on the bottom and an hamster wheel and one of those water bottle thingamajigs and...
Spectro: Actually, this isn't that bad. It's like a little seat, and it even has cushions for my head!
Viewfinder and Spyglass:....
Spectro: What?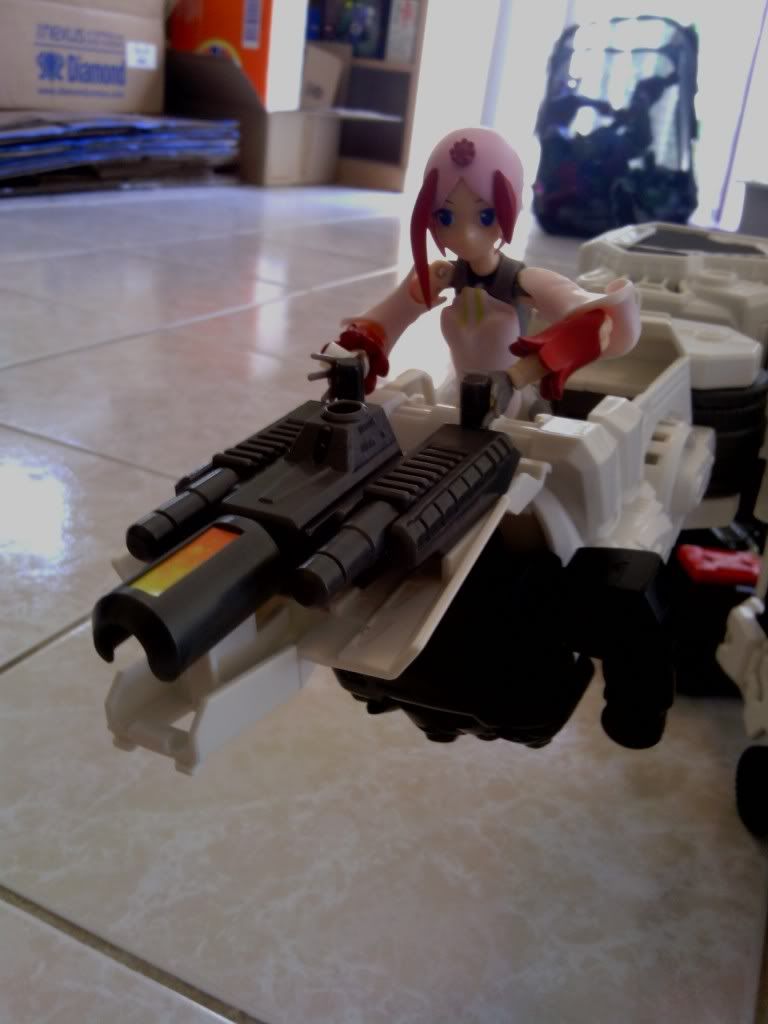 Surprise attack on Fort Metroplex!