Har har har. I am getting very ambitious with this project.
Howling: WHY MUST I DO ALL THE WORK AROUND HERE?
Reycal: Do you know how much work it takes to look this beautiful?
And in case none of you saw it.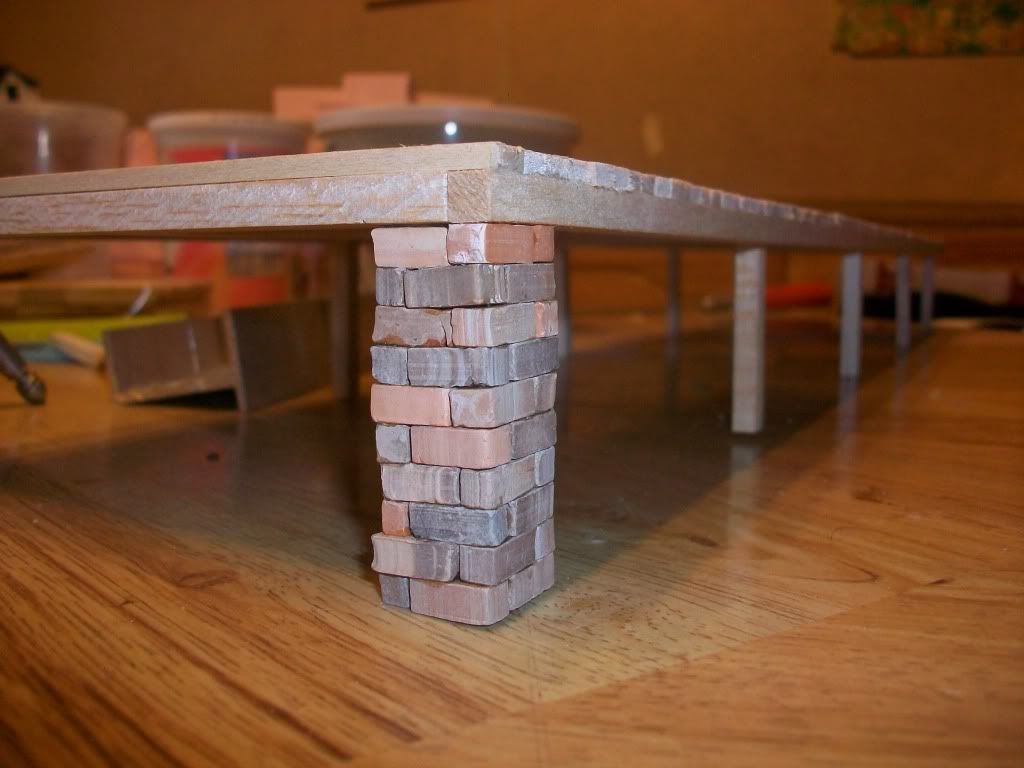 Oh yeah! I have gotten 300 more popsicle sticks to use on the house and I need to get more brick to finish the other 9 legs. On top of that, I have to build the railing and start the 2nd half of the house and stain the porch but it's coming along better than I thought. Maybe when I am finished, I'll be asking if anyone wants one and if they do, I will have to see how much one will cost since I am using what was already available around the house. In case some of you ask where I got the bricks from, they are left overs from a kit from this company
http://www.domuskits.com/en/index.php
about a decade ago.