I have quite a few spare parts that I decided to give them to Howling.
Taken today, here we have Howling standing over some weapons she could model with. NO PUNS INTENDED!
I barely managed to get Howling to hold this HUGE thing.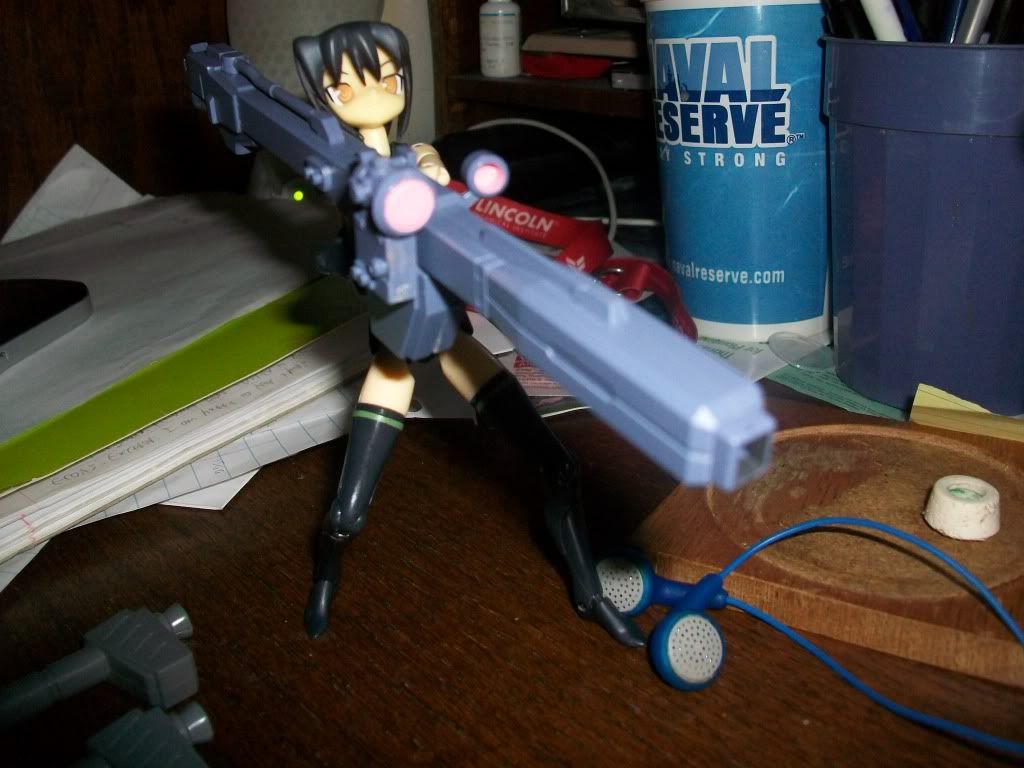 I LOVE this shot. I really can't quote scarface on this one.
Here we have Howling holding the Jegan ECOAS bazooka.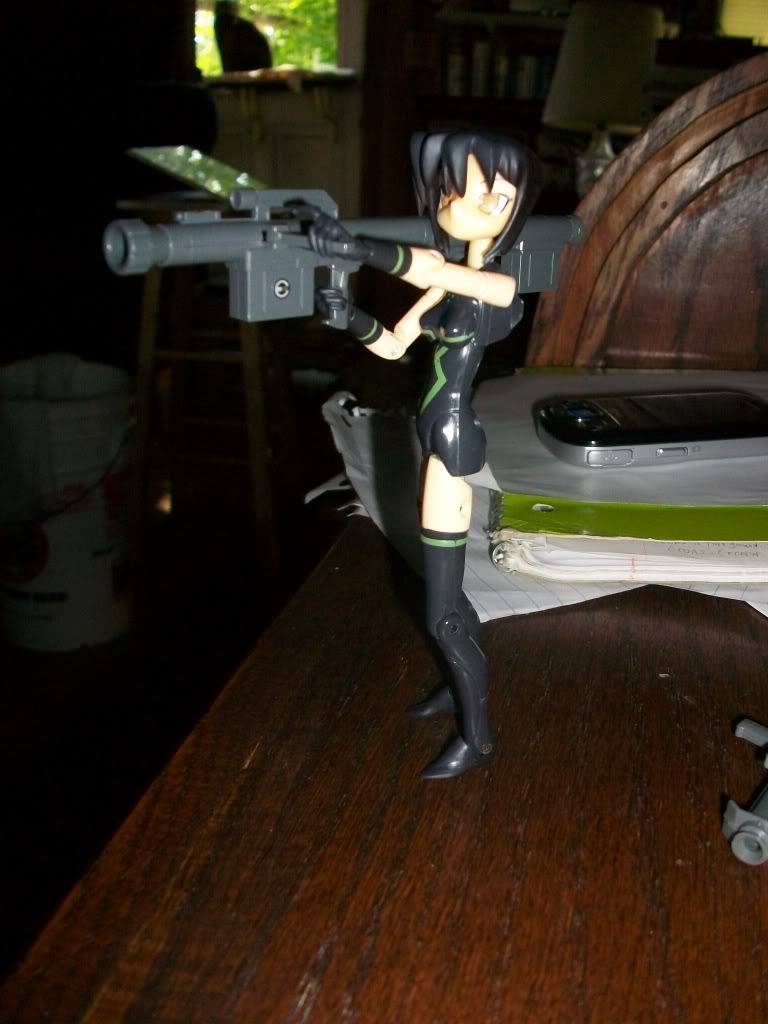 Howling is seen here with TWO Rick-Dom Hyper Bazooka's and she is aiming one at YOU!
Shotgun, A Close Combat weapon so she is gonna need a shield to protect herself.
The following here taken yesterday. Here is Howling holding the SD Destroyer Dom's bombs.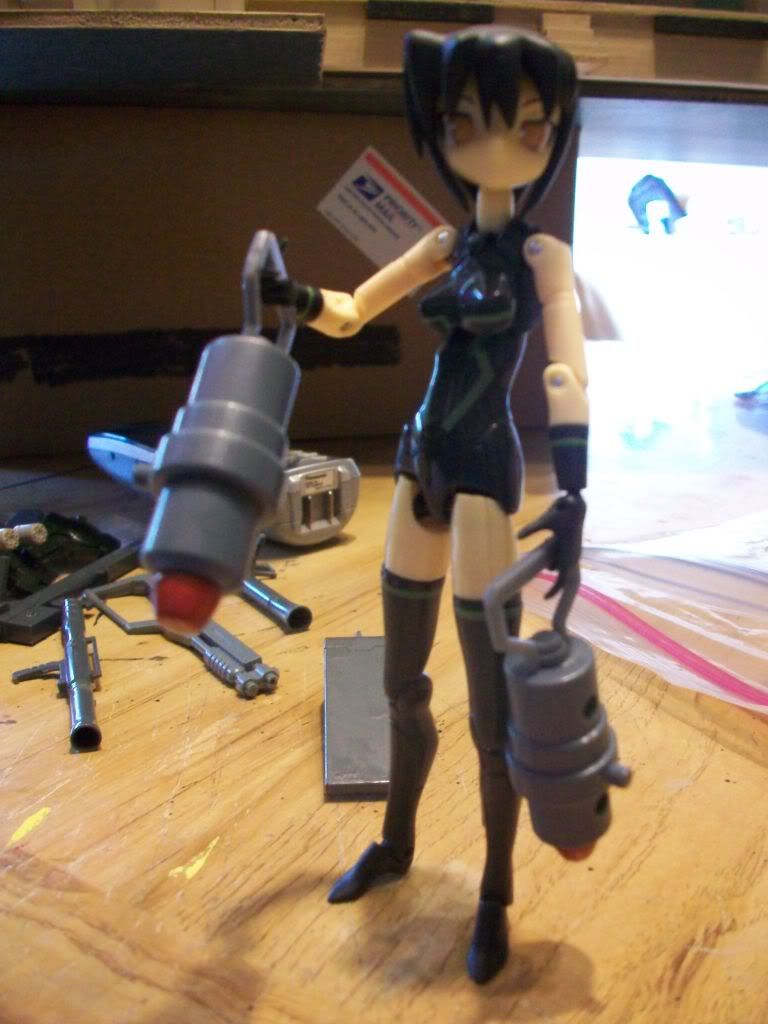 Among the easiest to have Howling hold. Two of the three weapons that came with my Gundam Wing Serpent kit. Oh which one to choose?
Also among the easiest for Howling to handle. The Zaku 1 bazooka.
And my MOST favorite of all the weapons. The Katana that comes with Red Frame.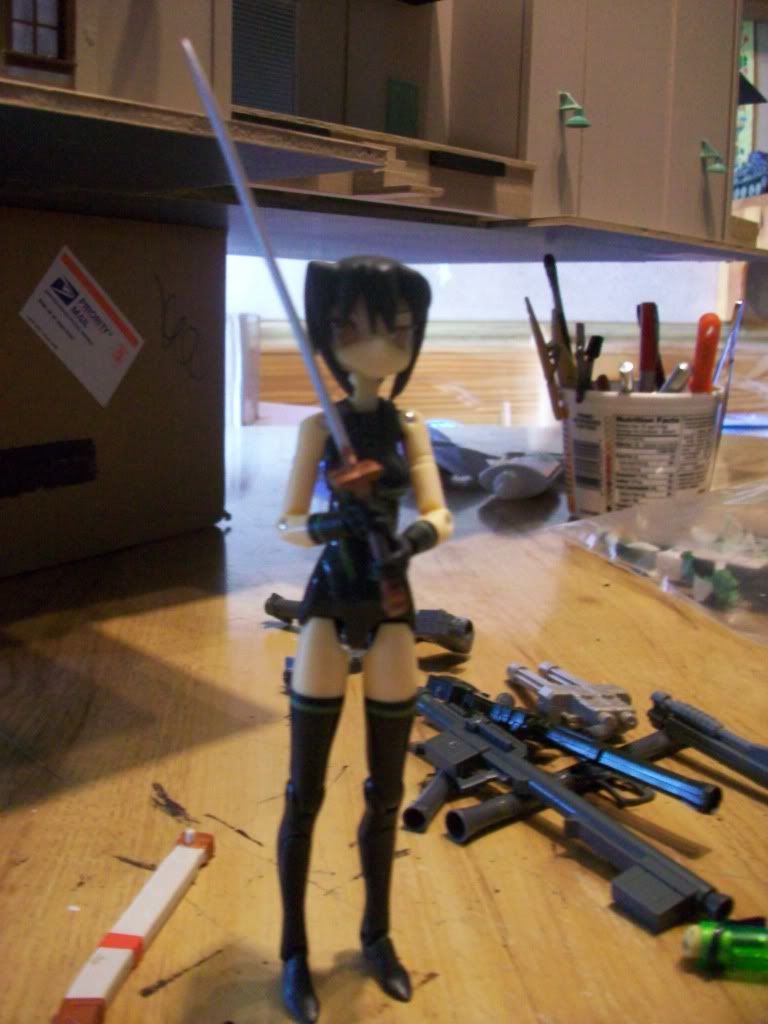 If you have any weapons, parts to show off with your Shinki's, please post. I am all out of weaponry for Howling to handle that is currently not in use.