Yeah, I got bored one day, so I started messing with Welkstra and BIONICLE parts.
The result?
Say hello to the Lucifer Exo-suit.
I designed it to be a bigger version of Strarf's armor: big, bladed, and dangerous. Sadly, I don't have a hammer, but I do have a mock Lance of Longinus.
The cockpit:
back view: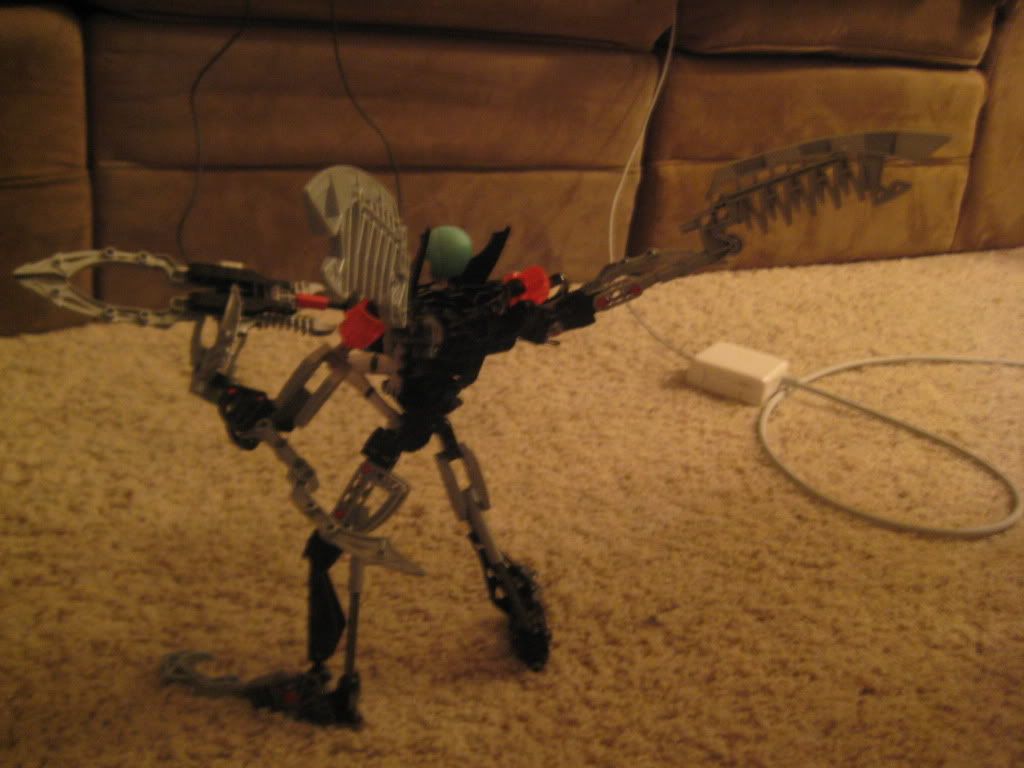 More pics: