Finally got my Strarf MkII last Friday. When I opened her up I discovered a complete lack of hand guns, and thus decided to remedy the problem...through CAD and shapeways!
after about 6 hours worth of modeling this is what I have come up with: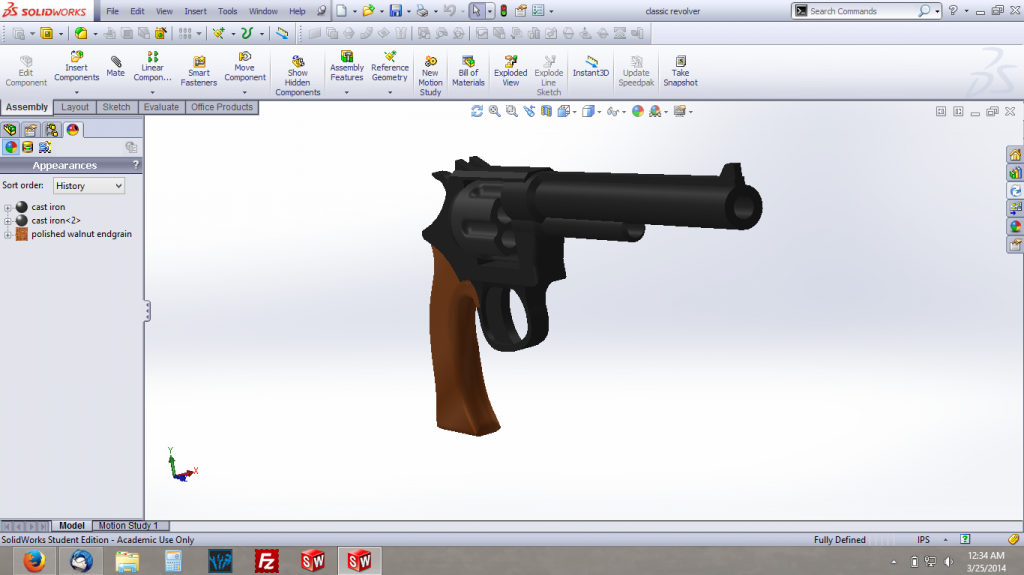 The Cylinder (highlighted piece) is given clearance all around and a shaft with clearance such that, if printed properly, the cylinder will spin! although at shinki scale there is little chance the parts will stay separated...
I am currently waiting on the first prints from shapeways. They should be here around April 12th or 13th.
If anyone is interested in buying a set of these I'll probably make it for sale once I get any bugs worked out. A set of 4 revolvers at shinki scale in detail plastic costs $5 +shipping. Frosted ultra detail is like $7.50 +shipping. I'd also be happy to change the scale if you've got a different toy in mind, just let me know the required dimensions of the handle.
I'm also open to suggestions as to what I should model next, so give me some ideas! and it's not limited to only weapons either.