I've had these leftover fabrics that I got from my mom lying around for a couple of years now. Finally decided it was time to put them to good use!
Making this took me about 15-25 minutes, since I was too lazy to take out the sewing machine. It's just a trial version to see how much fabric I need for things like these.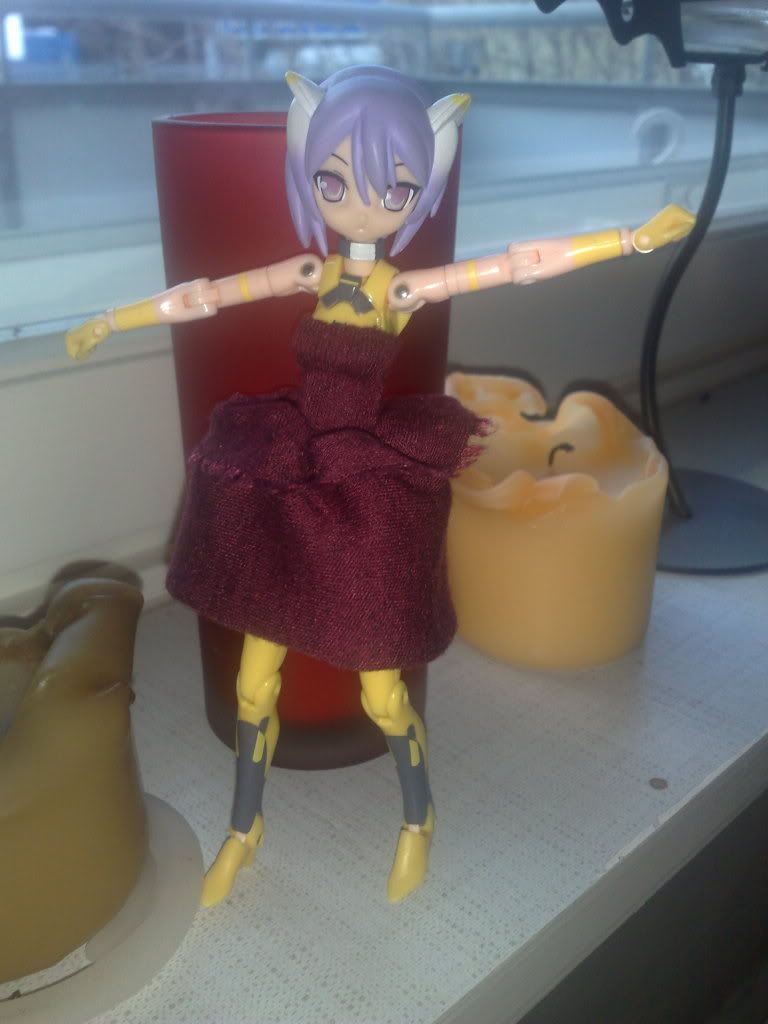 But hey, I thought some of you might be interested anyway! I had fun sewing at least, I hope I can keep this up. Prototype Partio with a prototype dress.
I could use some criticism, and you can be harsh! I know that I need to do something so it won't look so...box-like? And the edges of the fabric need finishing of course when I do a proper version.