I've actually been considering using some of the scrap denim I have left over from repairing my old jeans to make something nice for my Shinki.
31 DEC UPDATE:
Have people tried using Kotobukiya's Cu-Poche EXTRA clothing sets with the shinki? I know they aren't 'scaled' figures given their deliberately chibi proportions, but...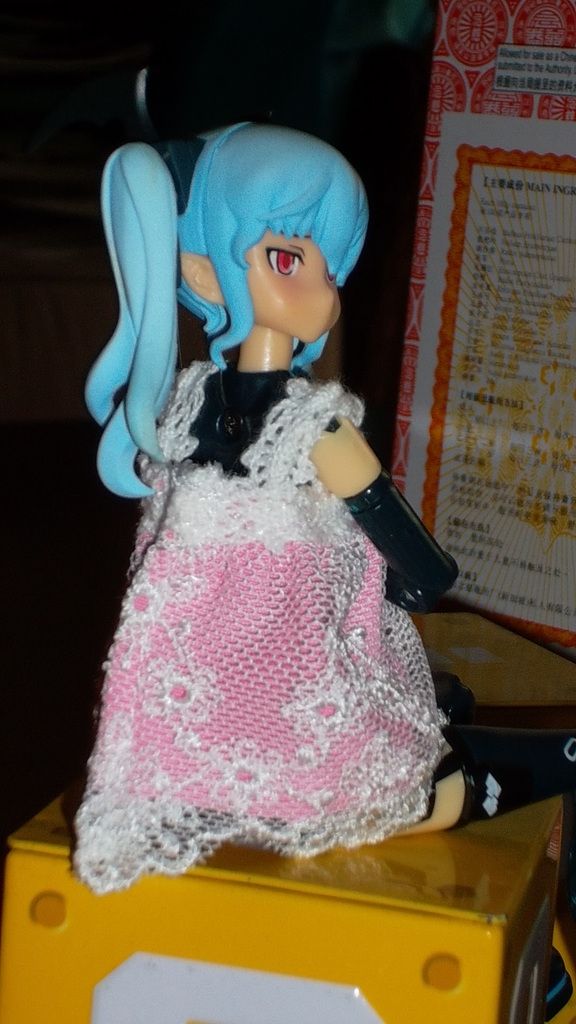 I got my Valona to wear the frilly pink number from Anne's kit, and it DOES fit Shinki torsos (It's a little short for MMS1 and MMS3 tall though, so the hemline of it comes just about crotch level for her). I wonder if the tights or boots from the hoodie set can fit a shinki...?