Hello, everyone. I am a newcomer but holds some experience with Shinkis. Ok. Here are some pics of my first Shinki, Type Angel Arnval MkII Tempesta.
*Note: Photos vary from time to time. Some are recent, some date back quite a while.
**Note: I'm using my phone camera, though the quality is good but the flash is irritating, which would explain the whitish parts on the photos.
Enjoy~
When I first got Tempesta.
She's quite cute, don't you think?
A shot of Tempesta and her aerial back unit.
Tempesta in full armor set up.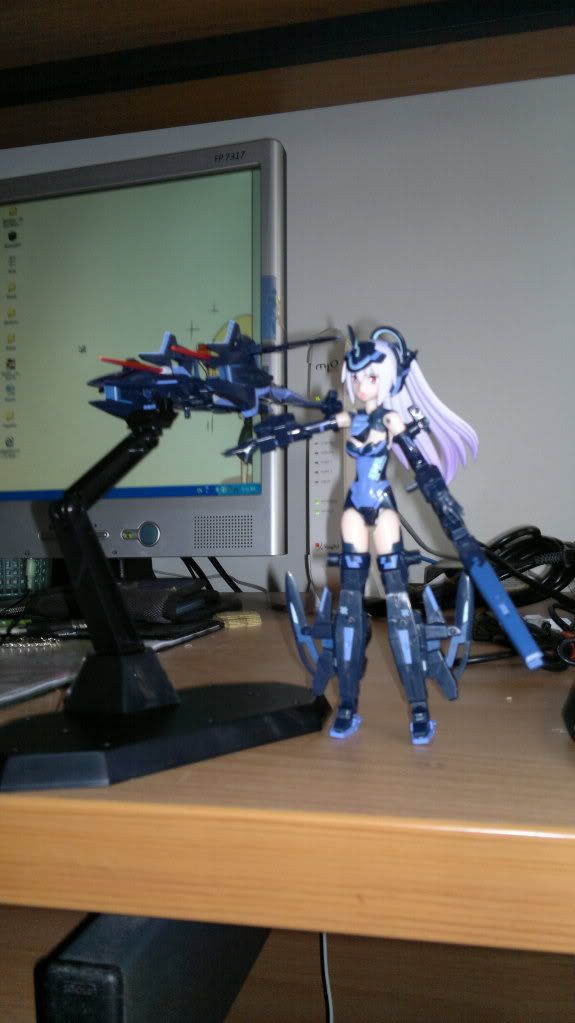 And... commander style, controlling her aerial unit~
Tempesta, Idol style.wwwwwwww