I have a plushie of Kyubey somewhere in my cupboard from one of the last Anime Festival Asia conventions. I really should do a photo with it. I also have a macabre accessory of a Kyubey's Severed Head keychain from one of the LED light-up Soul Gem capsule machine toylines, its eyes can glow ominously when you power it up, like so: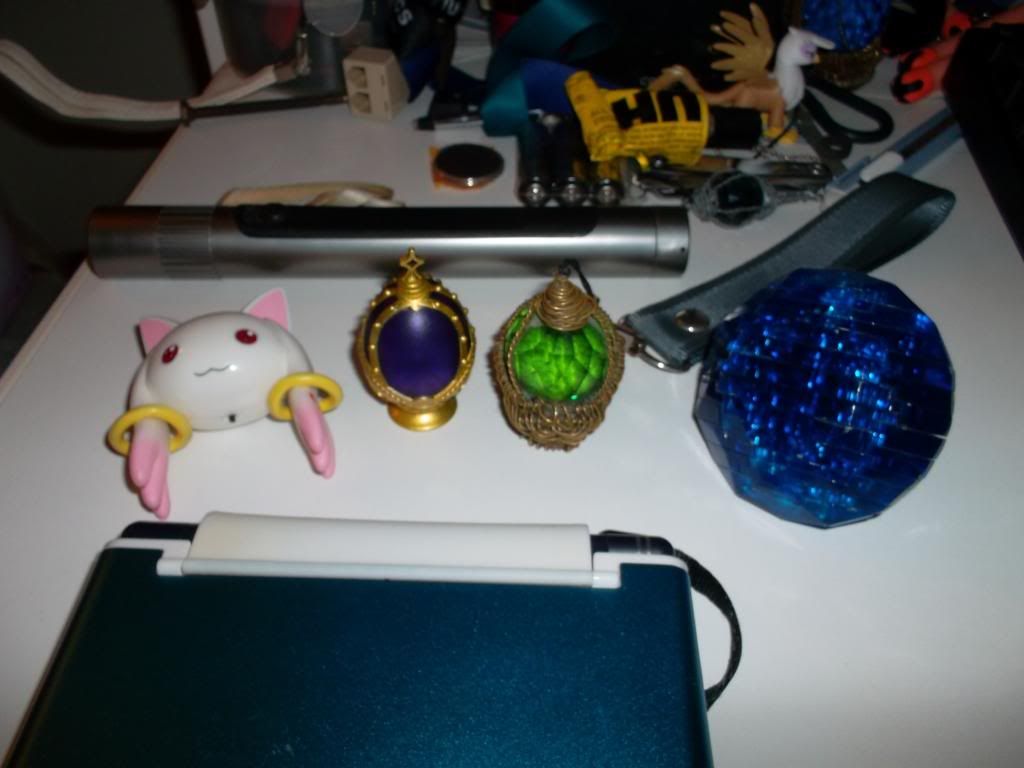 This pic shows what the keychain normally looks like, also with myself and a replica of Homura's soulgem.
Time for some old photos while I plan some new ones!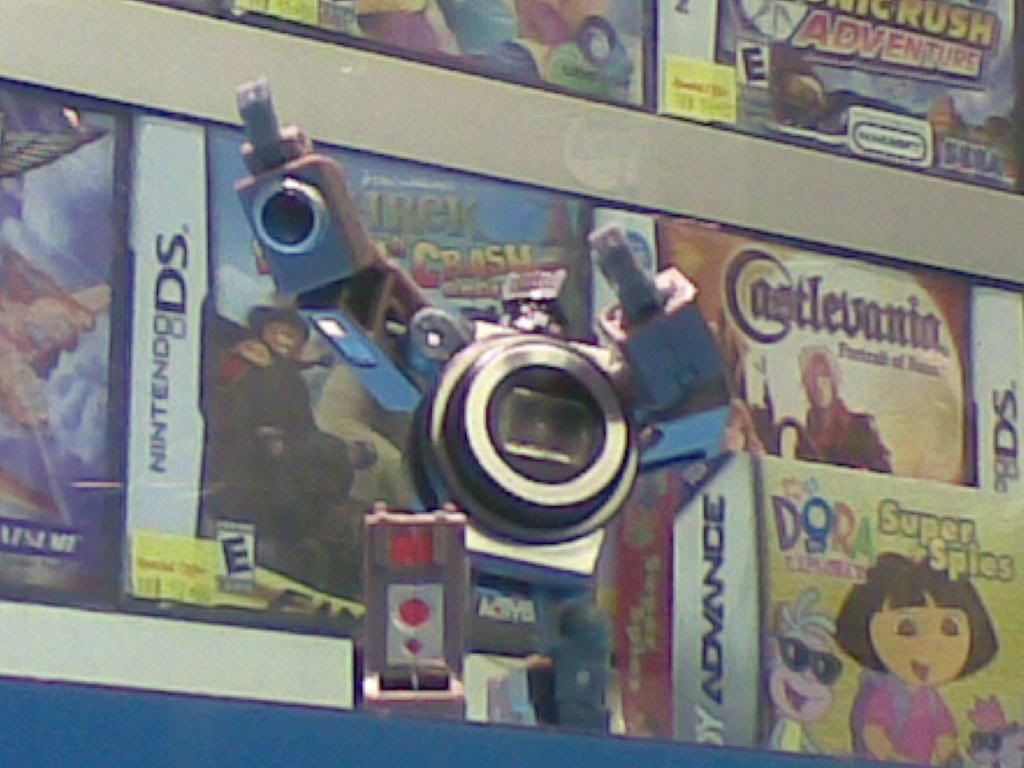 That's my Movie Toyline Transformer, Real Gear Robot Spyshot, posing dramatically. IIRC this was taken on a crappy 0.8 megapixel camera built into some ancient Nokia Classic feature phone.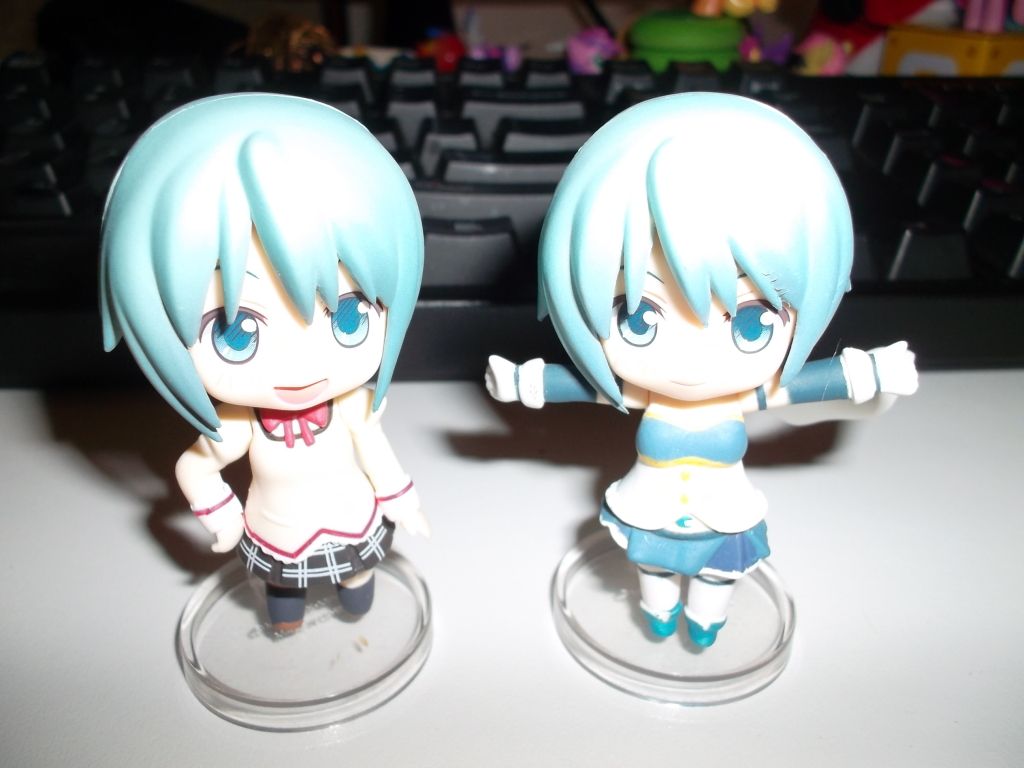 >> Buy 2 random Petit Nendoroids from the Madoka line
>> Both turn out to be Sayaka
I might take some pics of my other stuff later on. Mini-list:
Device Label Soundwave
Kyubey Plushie (might use him for some kind of funny pose)
Other Figmas