I don't know if any of you have heard of these figures (though I'm pretty sure many of you have), so I decided to start a thread based on them.
Right now I've only got one, Black Magician Girl from Yu-Gi-Oh!
She's so cute! She's like a cross between Figmas and Nendoroids.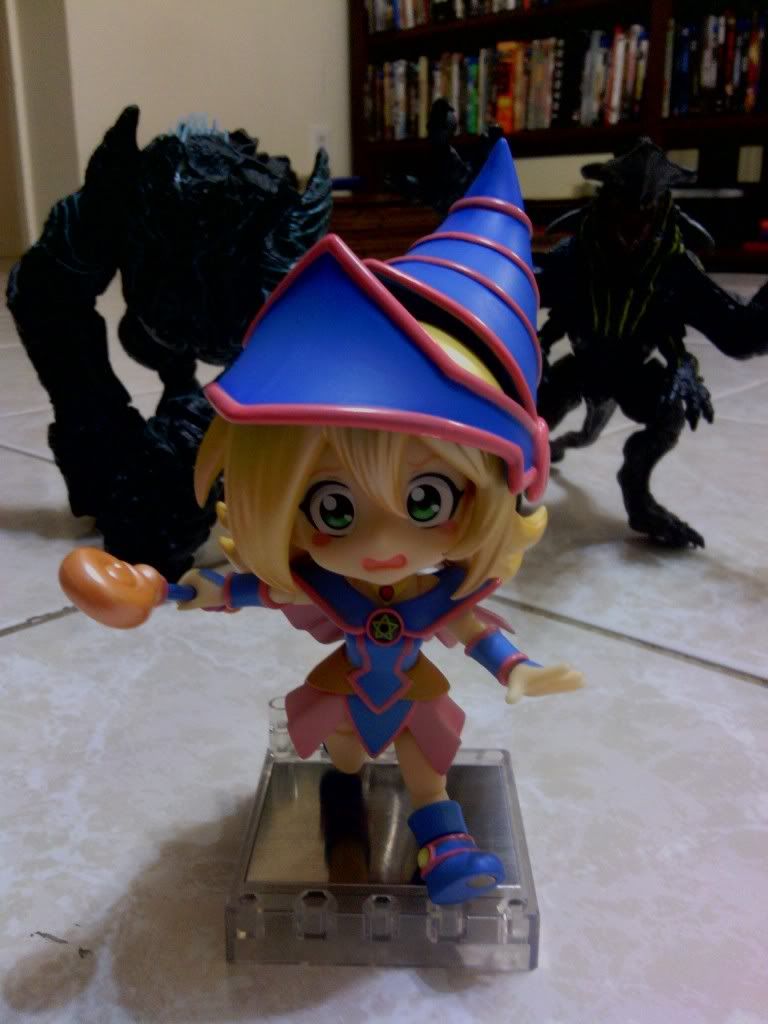 In case you don't want to look at my mediocre photography,
here's a much better collection of pictures of the figure.
If your curious about the Cu-Poche line, look it up; there are a couple figures in the line already, including
Madoka Kaname
from Puella Magi Madoka Magica,
Kirino Kousaka
from Oreimo,
Haruka Amami
from THE IDOLM@STER, and
Saber
from Fate/Stay Night.