Here is my latest plamo works
AGE-002 7-Blade
After Big Ring war, EFF want to develop new Transformable MS for mass production and new weapon for X-Rounder. A.G. 151, EFF use AGE-2 as prototype to make AGE-002 for testing, but project have problem with pilot that need high performance X-Rounder, and system has highly stress to pilot. Until A.G.164 Vegan declared a full-scale invasion to Earth, Vegan attack the institute, so AGE-002 7-Blade is used to defend HQ base. In the battle, AGE-002 7-Blade destroy 2 MS Group and 1 Fa Zeos class battle ship, but with using wing of light more than limiter made AGE-002 damage from high speed acceleration. Without resource, AGE-002 cannot repair until battle of second moon end, but the data has send to use in FX-Burst System development.
Strider Mode
Weapon
Beam Katar X2
Beam Saber X2
Sigma Blade RifleX1
Wing of LightX2
How I modify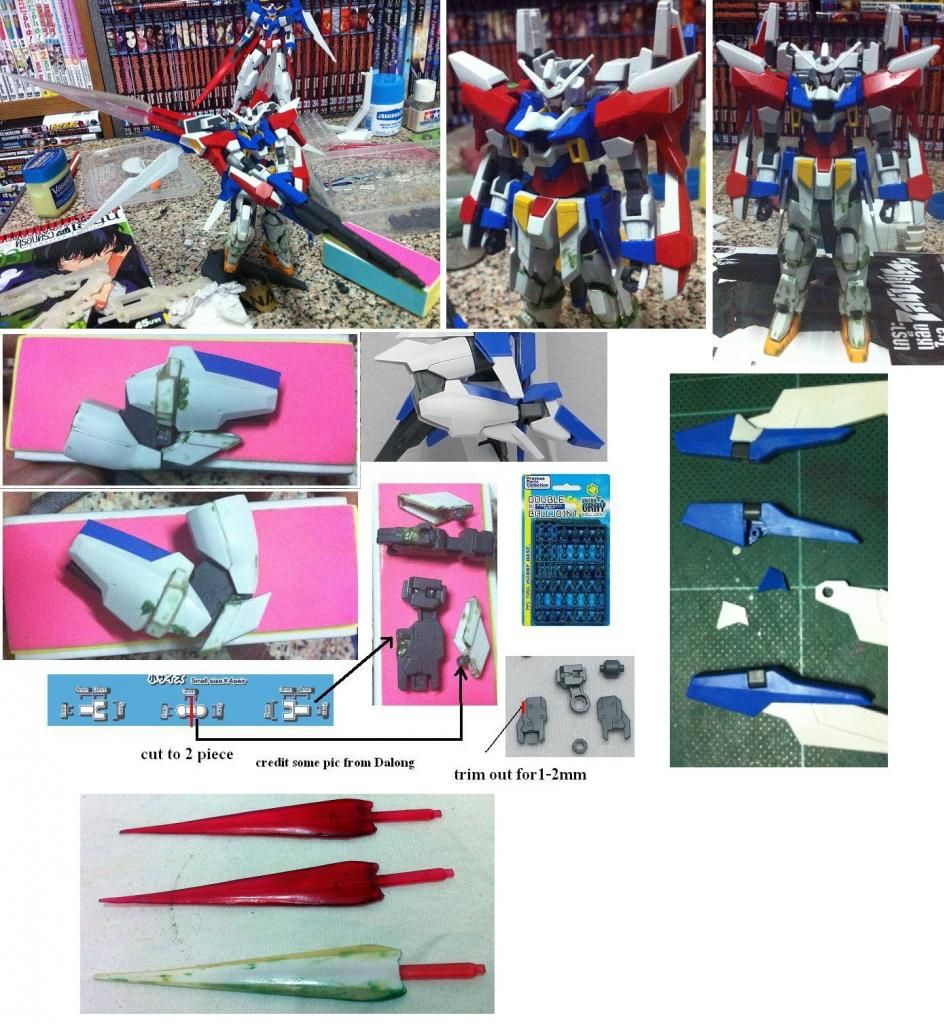 - I hate AGE-2's knee design, so I add hobby base ball joint that made knee can move like others MG Gundam
- AGE-2 Normal's wing are hard to color, so I cut some part out that made it easier to remove wing white part from the blue part
- Made beam wing from clear resin. I don't know why bandai don't make giant beam part for AGE-2 Double Bullet, so I made it myself.