Before I found out anything of Busou Shinki, mecha musume and such, I was into powered armor.
This here is Max Ray with two of his packs in pieces.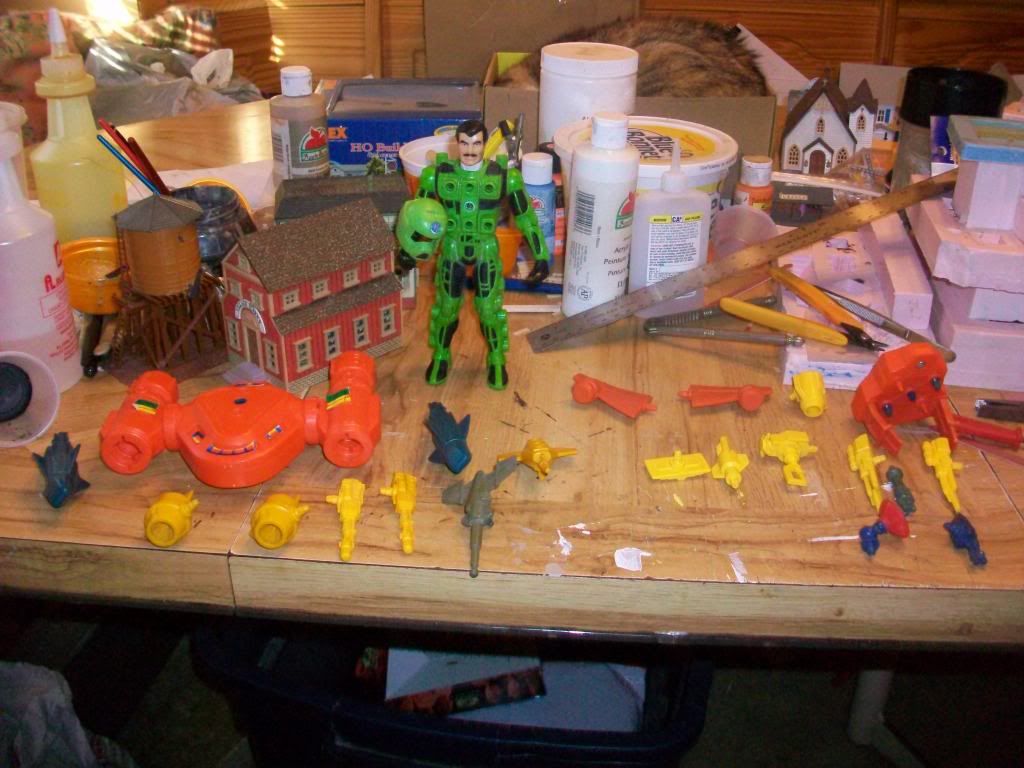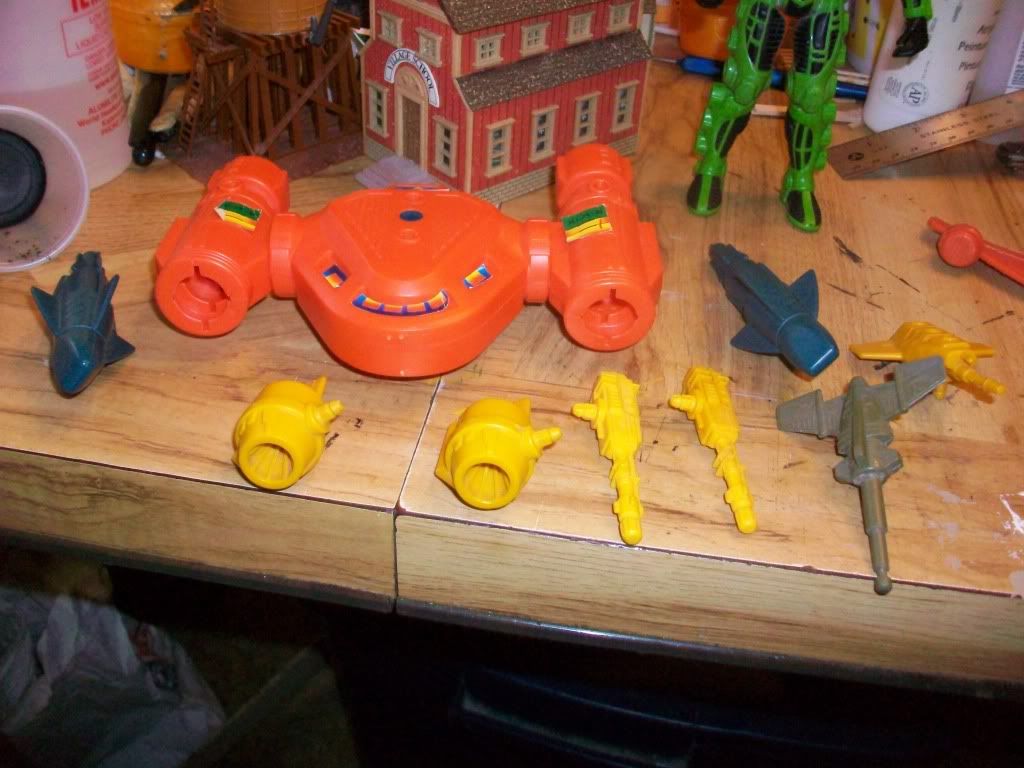 Man, does he look like Burt Reynolds?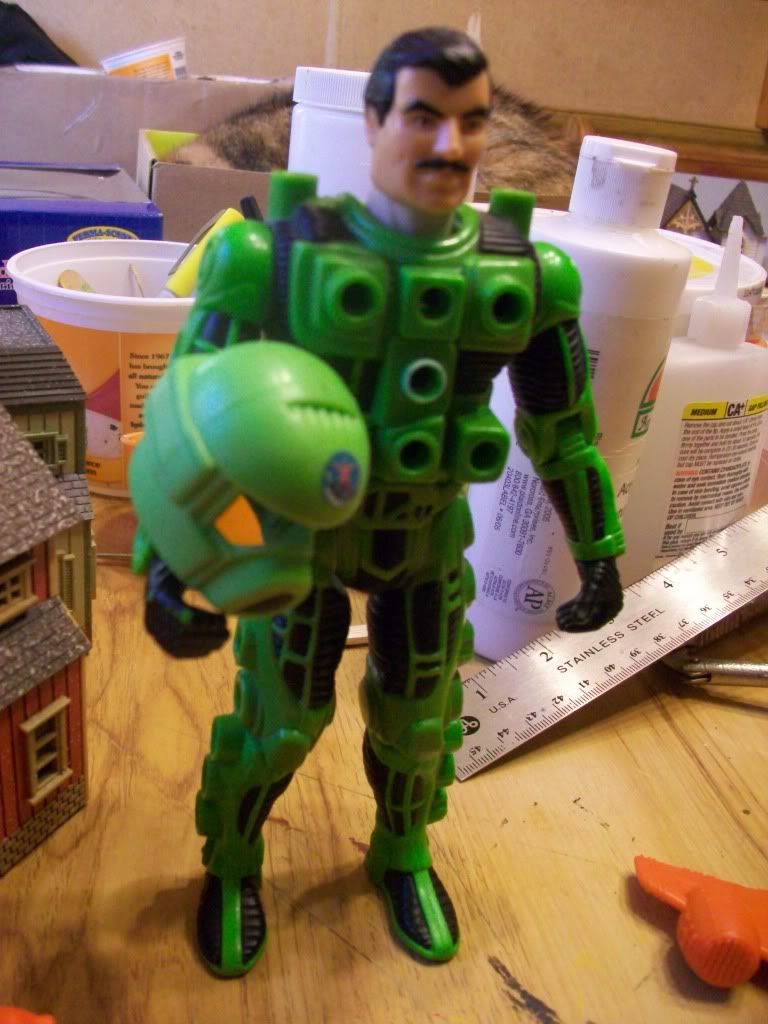 I think these two are right.
The largest of the two.
I NEED MORE POWER!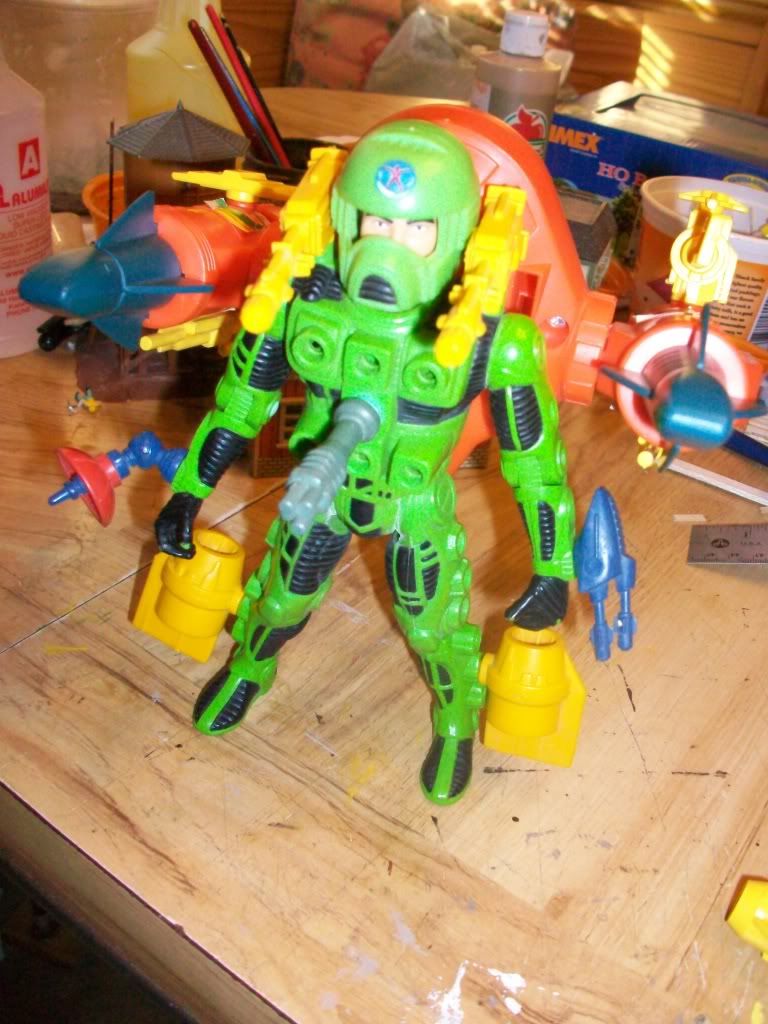 And now, LISTEN UP APES! CHROMEDOME has something to say to you.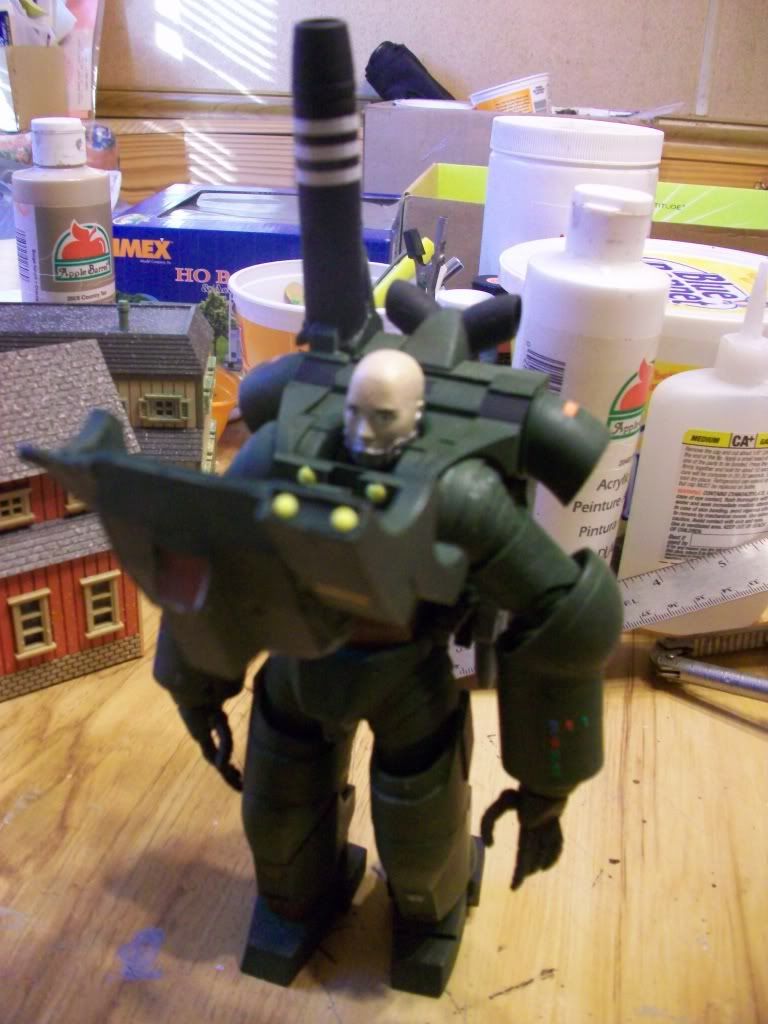 Anyone wants a face full of nuclear pain?
Hey there.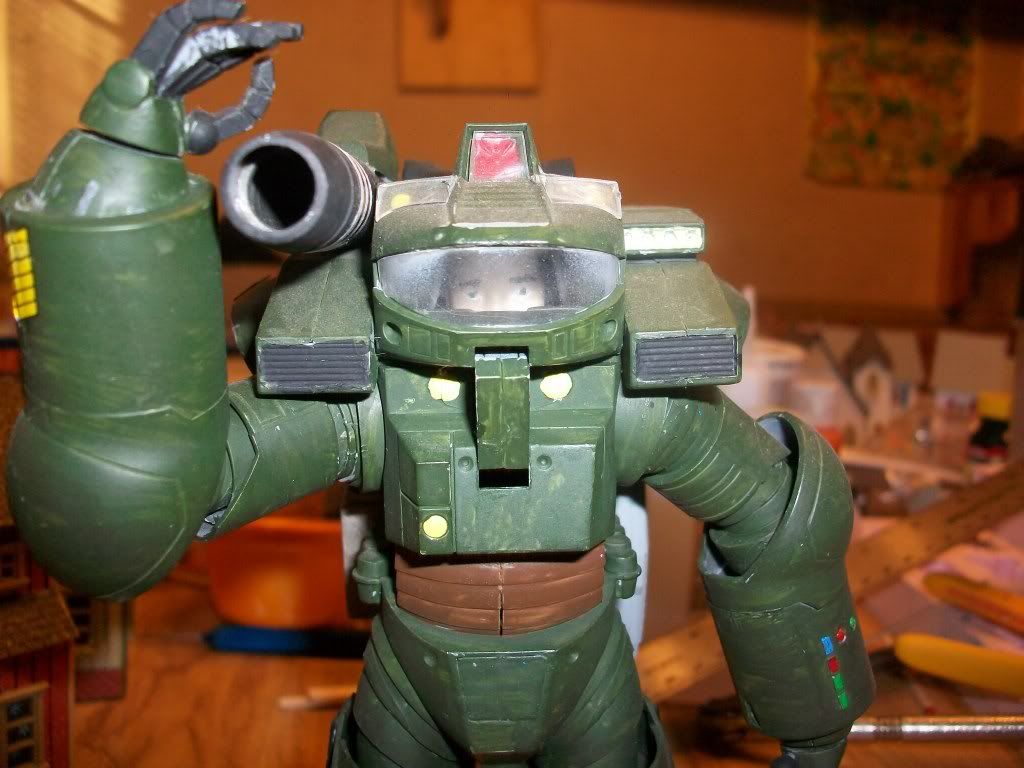 Now, lets see your other hardly mecha pieces.