Well, I made the mistake of getting a few turrets for use in my comic. They came with 3 Spartans each. I got three turrets. I was outnumbered.
I caved.
After 'requisitioning' reinforcements, they've set up temporarily on the floor until I clear a proper spot for a firebase. Given how chaotic my house can be (READ MY COMIC!) they've wisely decided on some hefty defenses. Seems the Covenant and UNSC have struck a truce, given how many big bad robots there are lurking about who want to squish them.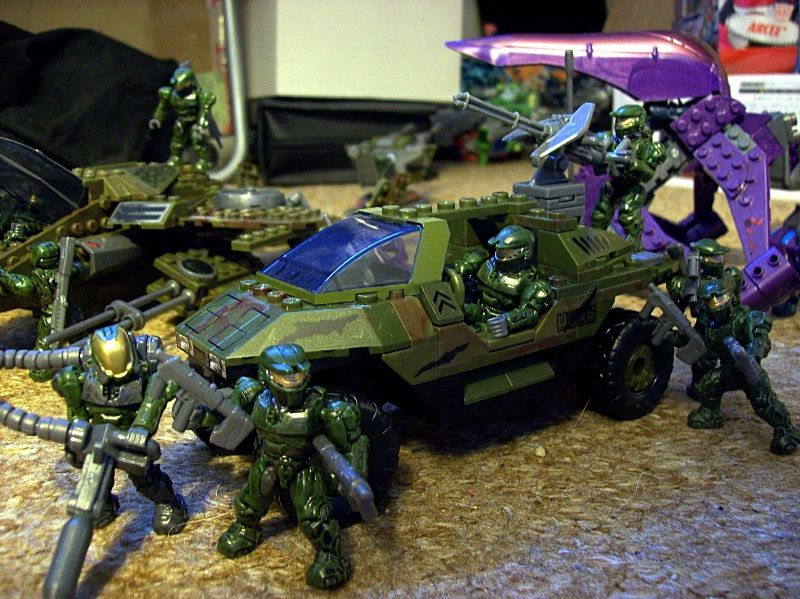 Most of them are clustered around the Warthog... and spending too much time making cool dual wield poses.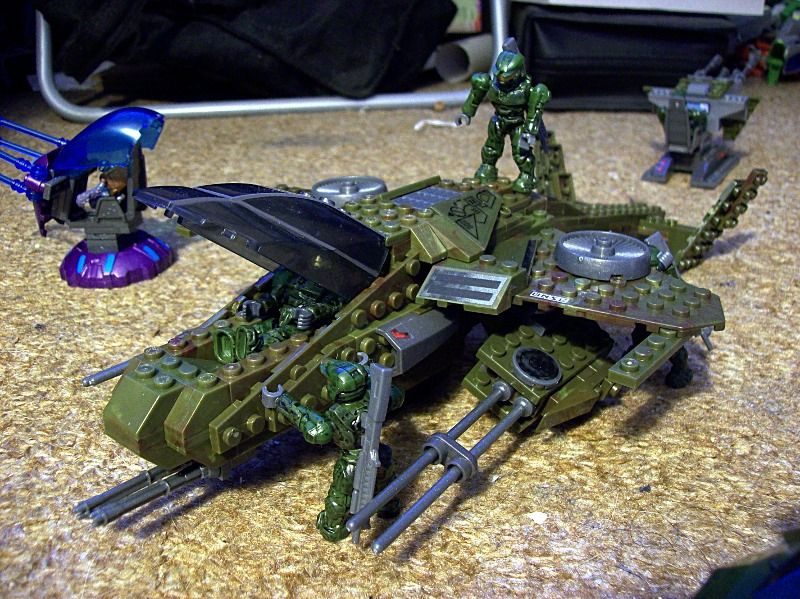 Those that aren't complete slackers are performing system checks and maintenance on the Hawk, making sure it's ready to fly at a moment's notice.
The Elites, rather bemused by the amount of maintenance inferior human technology requires, spend their time making... uhhh... completely nonvital system adjustments to their Banshee. Which is ready to fly any time. And totally not
flarged
up the
narthak
, and they're just trying to cover by acting cool while they desperately try and get the piece of
gronk
working again.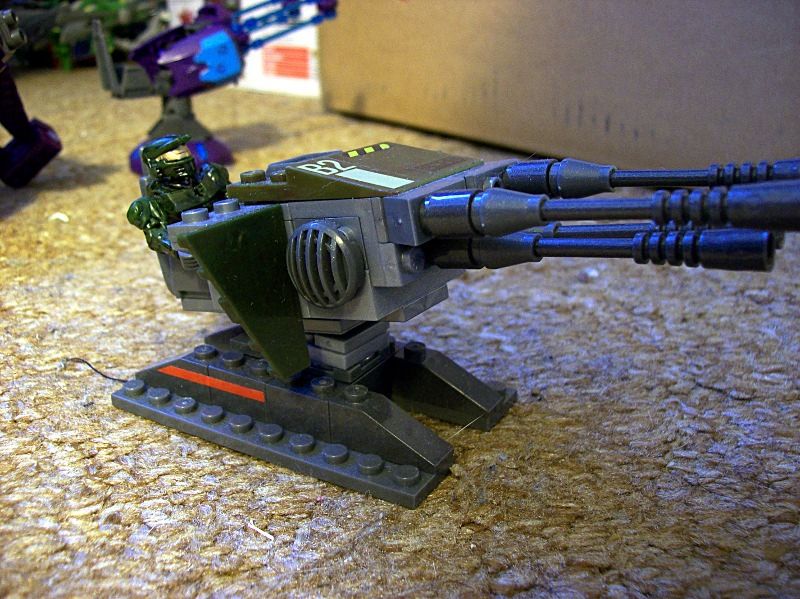 UNSC turrets are beefy and a pain to transport, but they set up fast and pack a punch, and can take a pounding.
Covenant turrets are lighter and easier to transport, but not nearly as durable. We'll ah... let the grunt have that one.
Now I just need to get some suitable tents and such to finish out the little outpost.