Hero Factory 2014 has indeed arrived in Florida.
Visorak: ....Shit.
Breez: Aww, these are kind of cute.
Furno: You know, I kind of look good in gunmetal Space Marine armor.
Stormer: Aren't these a little small?
Evo: Just a gun? Seriously? Did whoever designed this really think I'd carry just a
gun?
Rocka: At least yours came with the right helmet.
Yeah, I lost Chibi!Rocka's helmet. :p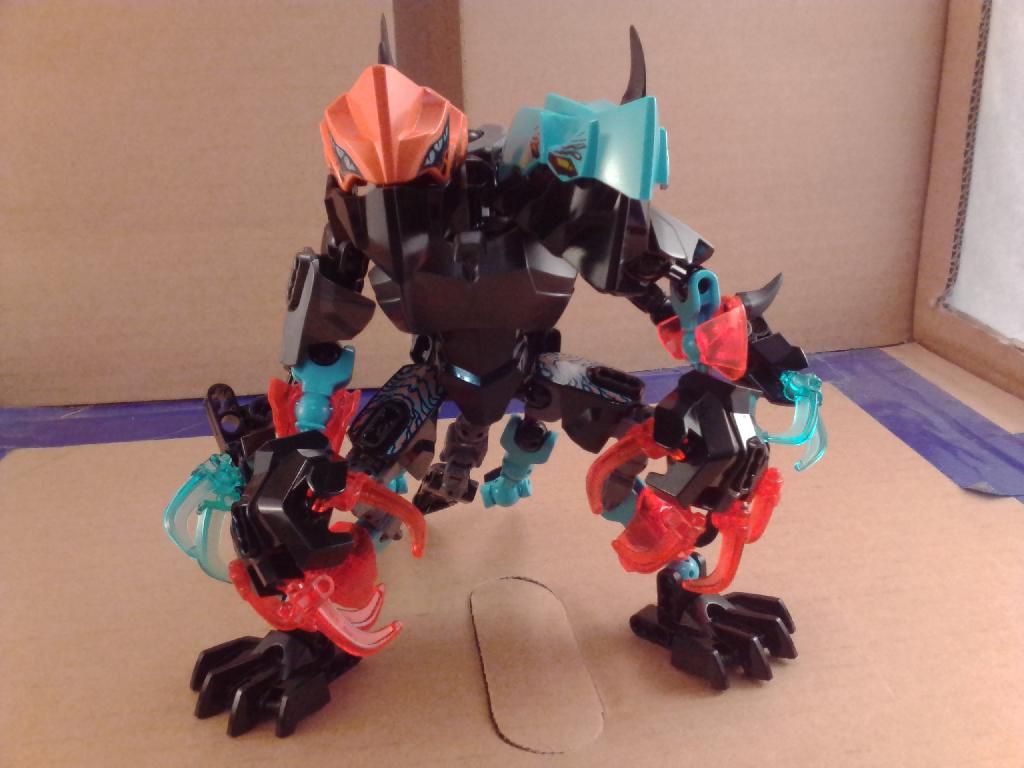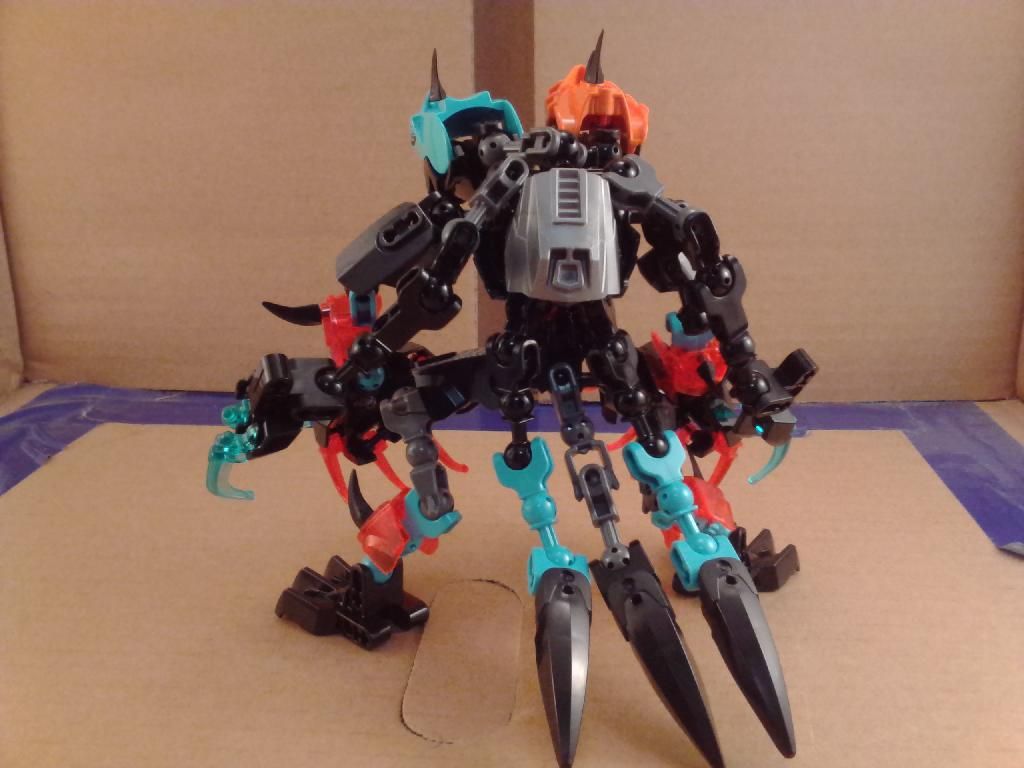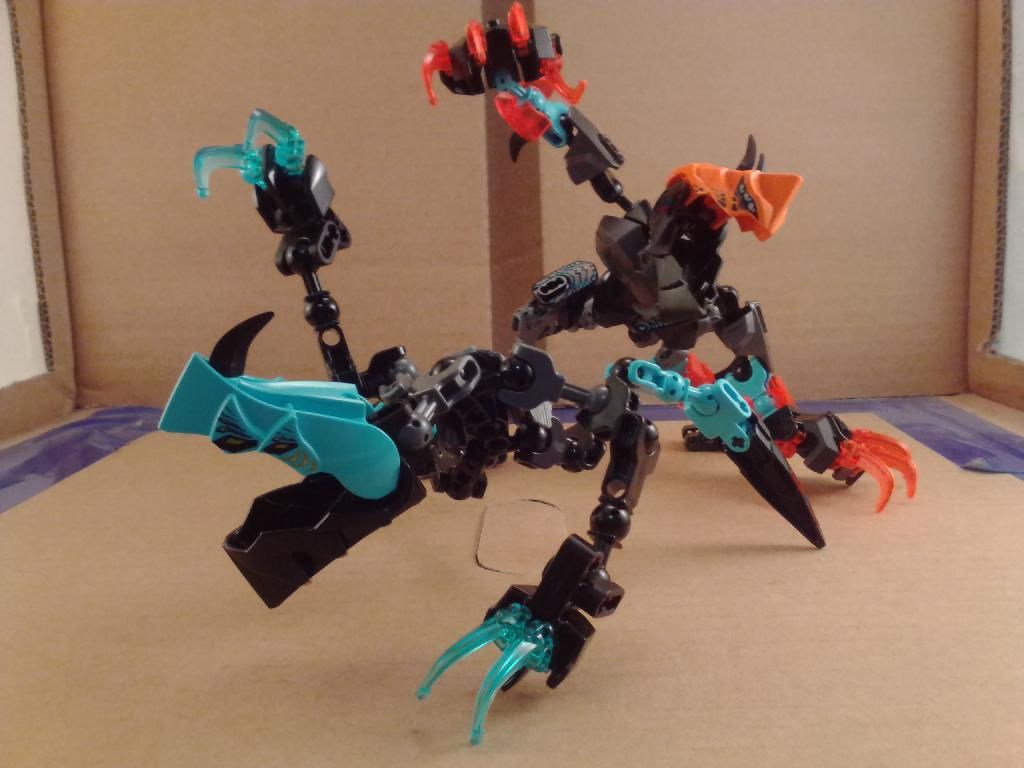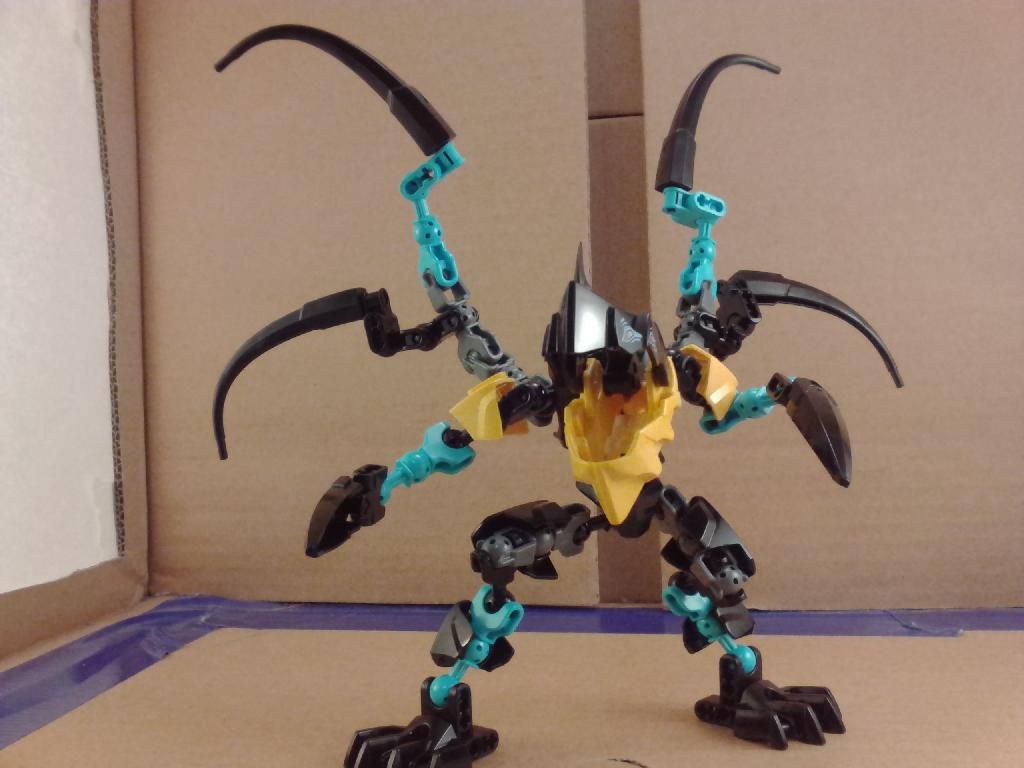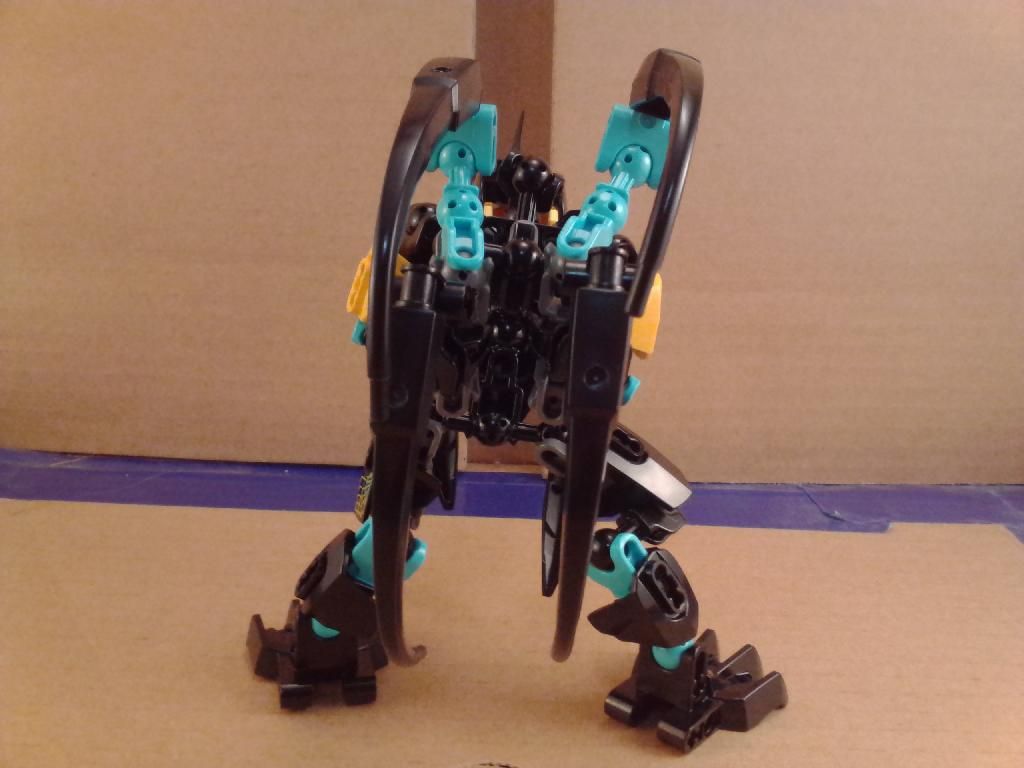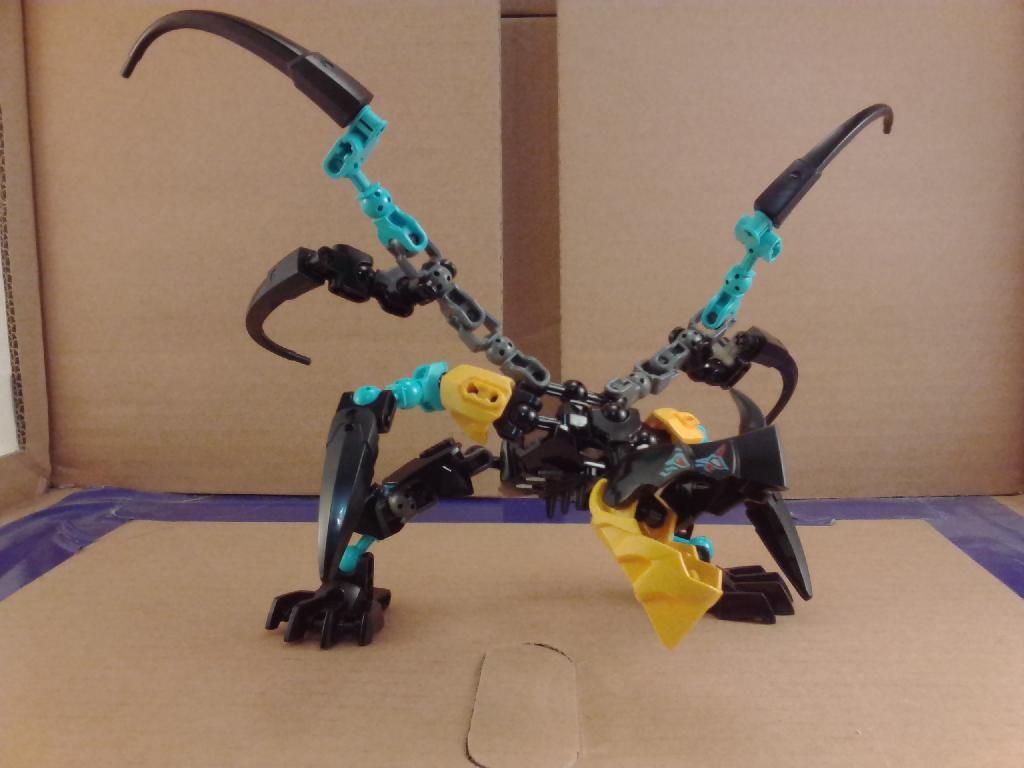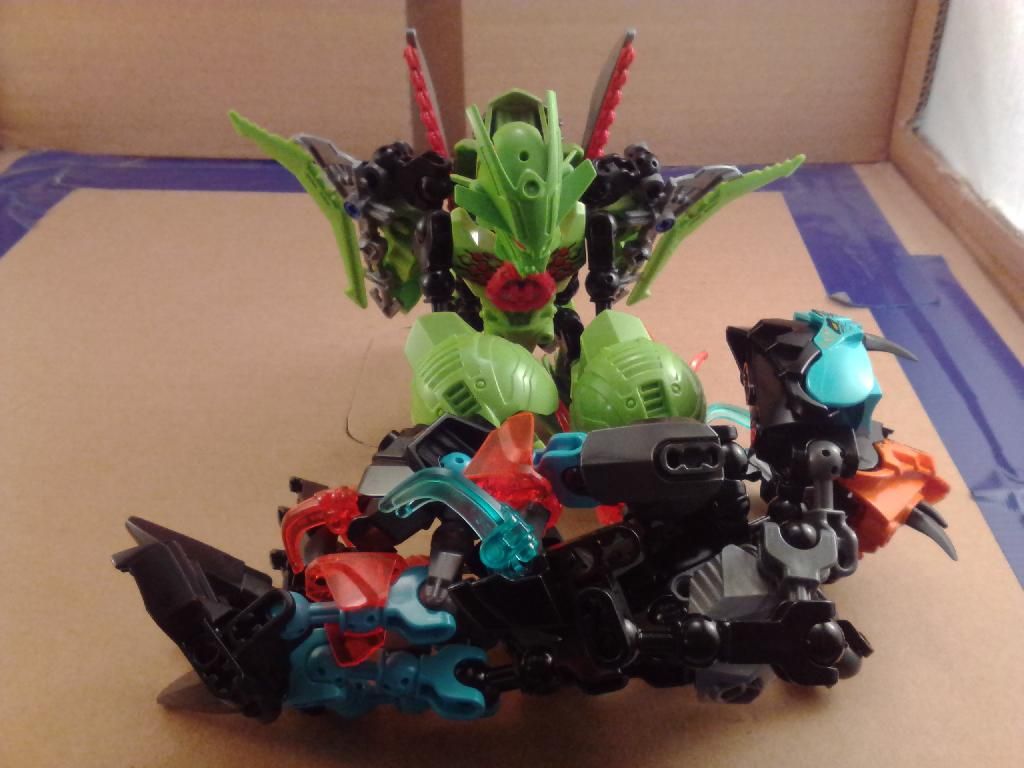 Breez: Good boy, good boy...
I didn't build the mechsuits, but I used Evo's XL mecha to beef up XT4...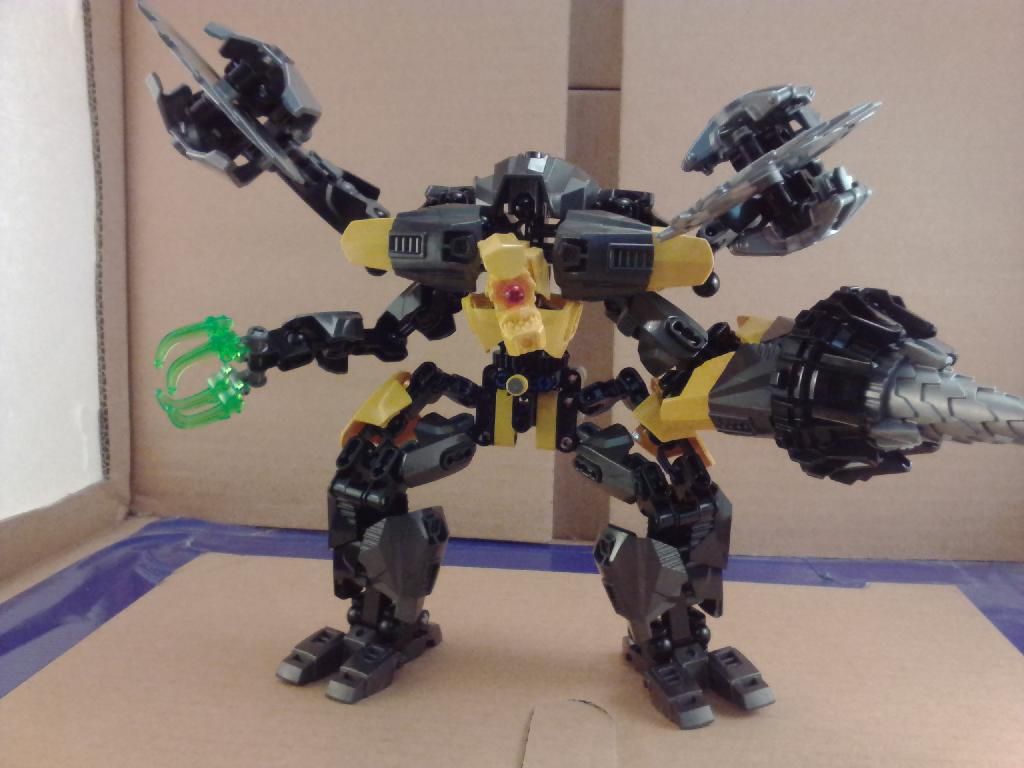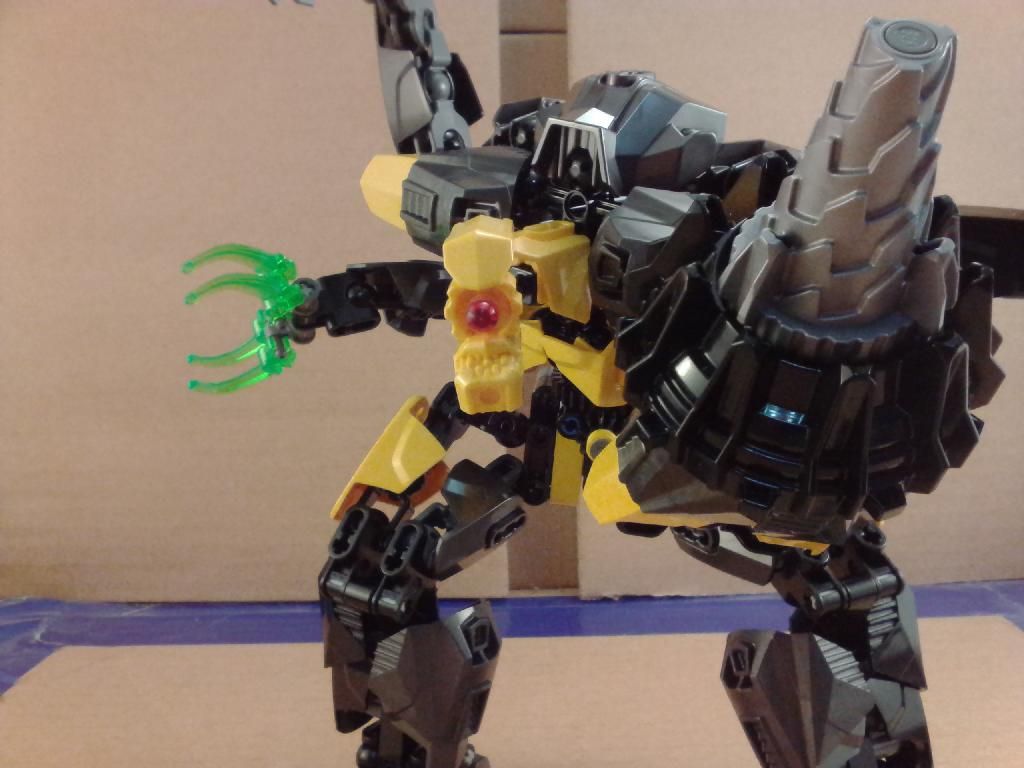 Oh, and I also found a solution to EVO XL's leg problem:
It's not perfect (there's no side-to-side movement), but it's something.
I came up with a similar fix for the waist: