Edit:

For those of you who don't want to wade through all the postings, i will be including links to download PDFs of the first two Chapters here. HUGE thanks to LizRandom for all her hard work in converting and correcting these!



Wow, this place got
wiped out,
didn't it?
Anyway, here's a link for you to read all of my previous comic posts over at TFW2005.com:
http://www.tfw2005.com/boards/transform ... ost1760338
And, here's the...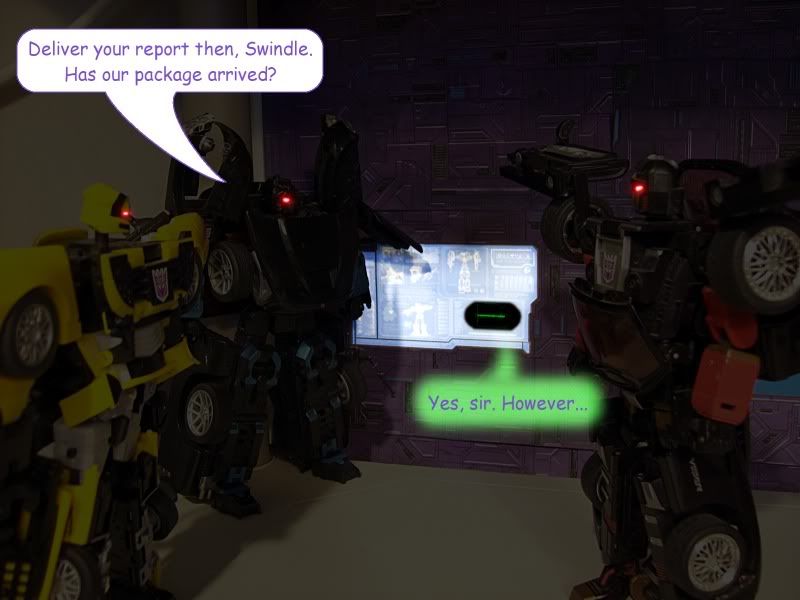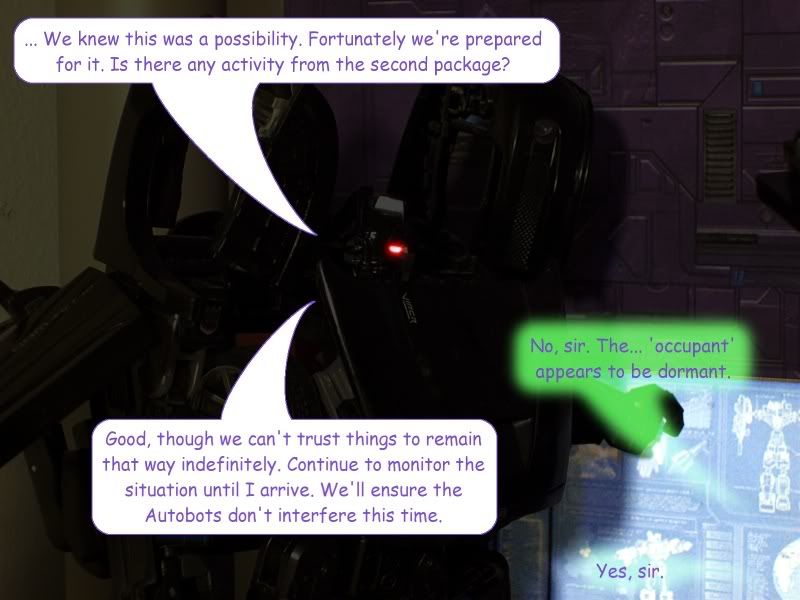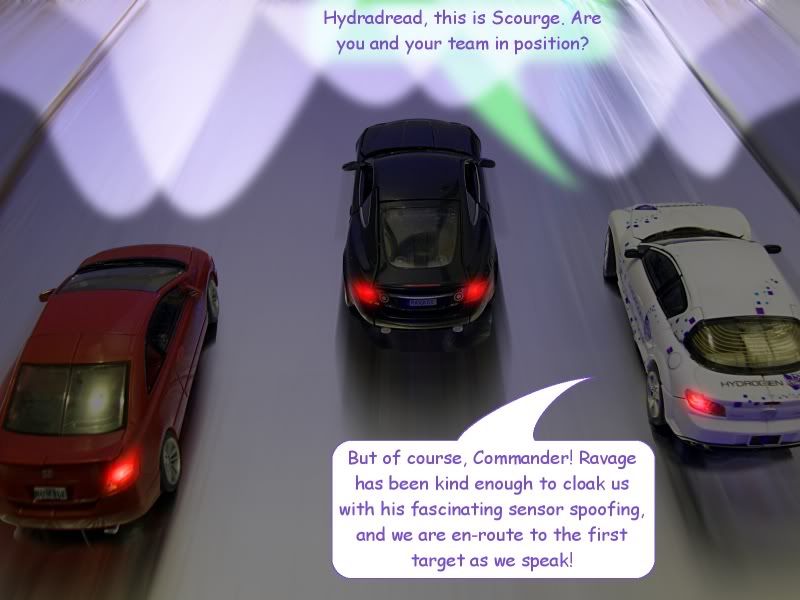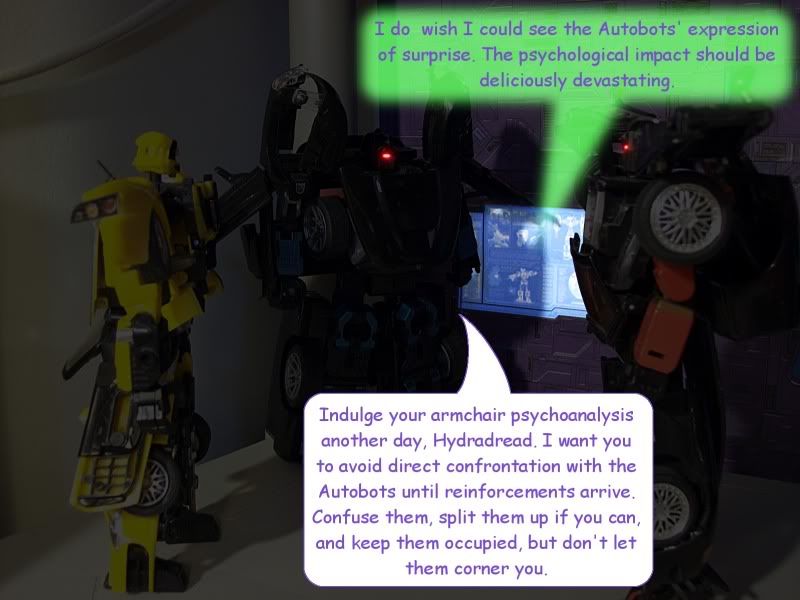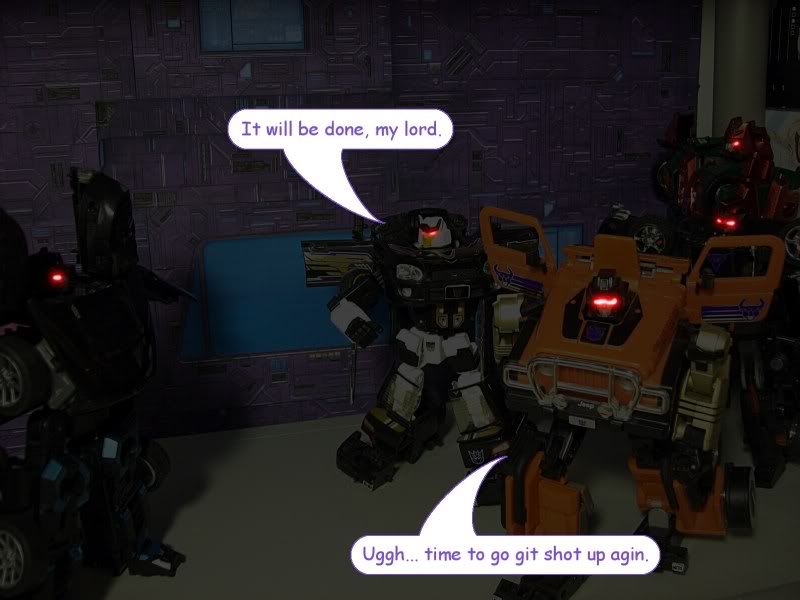 Notes:

1. Yes, it's not a huge update. But I thought you guys deserved soemthing to whet your appetite. And what better than Decepticons plotting stuff?

2. I have a HUGE archive of shots that should take me to the end of this arc, so I will be updating as fast as I can process coherent chunks.

3. I've tried messing with the ISO settings on my camera to cut down on speckling. Let me know if it has helped any.